5 best Superman games for Android and iOS – save the planet as the Man of Steel!
2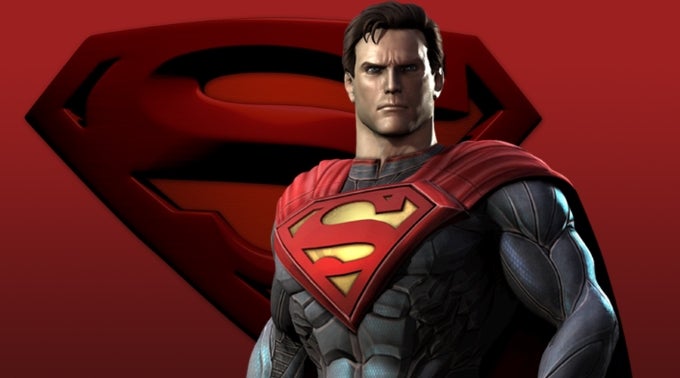 Do you want to play Superman, take off to the skies and crush the bad guys? Great news! You don't have to be Clark Kent and hunt for the closest available telephone to disrobe. Just grab your Android phone or iPhone and download any of these 5 Superman mobile games. In addition to the Man of Steel, most of them will let you play as other iconic DC Comics characters like Batman (who, being such an all-time high-tech superhero, has a bunch of
Batman games
of his own) and Captain America. So you can enjoy the benefits of being Superman and a bunch of other heroes as well! Have fun and don't forget to check out these
5 superhero-themed smartphones
if you are a true fan!
Justice League Action Run
This actionable runner lets you pick your own team of Justice League Action heroes and conquer 150 mission-based levels by running, jumping, sliding, dodging, flying, and blasting through them. The game will have you play as Batman, Superman, Wonder Woman, Firestorm, and Cyborg as well as rivals like Joker and Lex Luthor. You are able to swap heroes during missions and use their different superpowers to fight the bosses in each chapter. Of course, you can also upgrade and customize your heroes by buying new costumes, abilities, gear, and superpowers with tokens. If you really love comic book heroes, you'll enjoy reading the latest news in the DC world and watch all the videos, shorts, clips, and tutorials available in the game.
Injustice: Gods Among Us
Injustice lets you build an epic roster of DC superheroes and villains (Superman, Batman, Wonder Woman, The Joker, and many others) to battle it out in the form of a collectible card game. Take advantage of the characters' special moves, powers, and gear to dominate the arena and destroy your enemies in 3-on-3 action combat. The touch controls let you swipe and tap to perform combos and build powers for pulling off special attacks and super moves. Your card collection will evolve to fit your style of play and let you take on real opponents in online multiplayer battles where you compete in the leaderboards and tournaments to win awesome rewards. The game features quality visuals with custom animations for every character and lets you take the battle to iconic locations like the Arkham Asylum, the Batcave, The Watchtower, and other places.
Batman vs Superman Who Will Win
Batman and Superman have to set the record straight, so pick up a side and do whatever it takes to succeed. The official movie game for Batman v Superman: Dawn of Justice game plays as an endless runner where you race against time, dodge obstacles, collect power-ups, and face off against your opponent. You can play as Batman or Superman and explore the cities of Gotham and Metropolis, driving the Batmobile or flying with Superman. There's a variety of power-ups and pickups to assist you on your path, and the game plays to the tune of the official movie soundtrack. Great for casual bursts of gaming and experiencing the movie's tense atmosphere!
DC Legends
DC Legends is a role-playing game featuring all your favorite DC superheroes and villains. You will collect and form teams of characters from across the DC Universe, creating your own allegiance and fighting against Nekron and the Manhunters in a story-driven campaign. Unleash Superman's Heat Vision, Bizarro's Flame Breath, or Flash's Speed against the hordes of undead foes and throw unique fighting gear like Batman's Batarang, Sinestro's Power Battery, and Lex Luthor's Kryptonite Ring against them. When you are ready, you will compete against players from around the world to prove your superior team-building skills and climb the ranks in 14 unique Leagues with escalating rewards. New characters and additional rewards are being earned through daily and weekly special events following the latest in DC comics, movies and TV.
Man of Steel
And finally, a game that's genuinely all about Superman! As General Zod is threatening Earth with imminent destruction, only the Man of Steel can stop him. Use his superpowers to fight and save the planet, attack, dodge, block, and unleash the likes of flight, super speed, and heat vision to defeat Zod and his evil forces. The game offers an in-depth Story Mode to play through, or Survival Mode where you set a personal high score. Both will have you battling a cast of mini-bosses and foes with technological superiority from the film. As you play, you will get to unlock, purchase, and upgrade up to 6 different suits from the Man of Steel movie, level up specific abilities, and pull off bone-crushing combos. The game is rendered in full 3D and features a variety of detailed, interactive 3D environments such as Smallville and the Kent Farm. That's pretty much everything you can want out of a Superman game!
ALSO READ