5 of the greatest Batman games for Android and iOS – fight baddies as The Dark Knight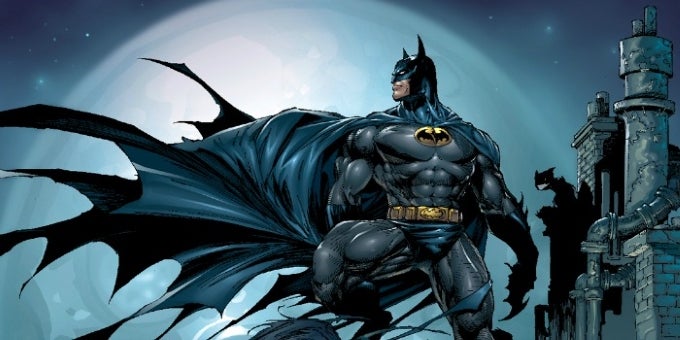 We know Batman holds a special spot inside the heart of every superhero fan. The Dark Knight is a fascinating character with his penchant for facing terrible tragedy with immense strength. And then you have a roster of absolutely cult rivals like The Joker, Bane, Poison Ivy, and The Riddler – all legendary characters with stories, powers, and agendas all of their own. Oh, and let's not forget about all the cunning gadgets, vehicles, and weapons employed by Bruce Wayne – many of which you will get to wield yourself in the battle. Batman is a fantastic universe to make a game from, and these five titles show it best. Feel free to try them out – when you think Batman, you probably think "action games," but game developers have come up with a variety of entertaining ways to tell Batman stories. You might be surprised!
LEGO Batman: Beyond Gotham
Play as Batman and join forces with characters from the DC Comics universe as you blast off to outer space to stop the evil Brainiac from destroying Earth. You will get to play and unlock over 100 characters with their amazing powers and abilities, including members of the Justice League, BIG LEGO Figures, Lantern heroes and villains, and much more. But who needs more superheroes when you can have Batman wear a collection of super suits, such as his bomb-igniting Demolition Suit, Robin's elite hacker Techno Suit, Cyborg's incognito Stealth Suit, and the Joker's tricky Decoy Suit? Or collect fan-favorite characters, such as Batman Beyond, the Dark Knight, and Batman '66?
Injustice: Gods Among Us
Injustice: Gods Among Us is a free-to-play collectible card game where you build a roster of characters, moves, powers, and gear to enter touch-based 3-on-3 action combat. Swipe and tap to perform combos and build your power to pull off special attacks and super moves. You will constantly evolve your card collection to fit your style of play and put your best team forward as you take on a series of DC super hero and villain combatants. Fight Online Multiplayer Battles and compete against players worldwide – on the leaderboards, and in tournaments filled with awesome rewards. In addition to Batman, you can play as Superman, Wonder Woman, The Joker, Green Arrow, Flash, Bane, Green Lantern, Doomsday, and many others while visiting iconic places like the Arkham Asylum, the Batcave, The Watchtower, and other iconic locales from DC Comics.
Batman: Arkham Underworld
Whereas the other games let you play as Batman, Arkham Underworld is the one in which you fight The Dark Knight! You will recruit DC Comics super-villains and train an army of thugs to grow your criminal empire, create hideouts, and defend your turf from other crime lords. Iconic DC Comics super-villains like the Riddler, Scarecrow, Killer Croc, and Harley Quinn are yours to command, level up, and take on intense story missions within Gotham City's streets and neighborhoods.
LEGO Batman Movie Game
Playing as the LEGO Batman, you will run, jump, and grapple across The Bat Cave, The Street, and Rooftops of Gotham & Arkham Asylum. Being Batman, you'll also get to drive the Batmobile and use the Batwing to battle villains like the Joker, the Penguin, and Poison Ivy. The game is great for vehicle lovers as well, letting you unlock and modify cars from the LEGO Batman Movie such as The Batmobile, the Joker's Notorious Lowrider, and Bane's Toxic Truck. Not exciting enough? Try DJ Mode! You get to tap your way to the beat of music from the LEGO Batman Movie and relax from your crime fighting, save-the-world night gig.
Batman - The Telltale Series
Telltale's Batman adventure explores the Dark Knight's story from an angle you won't see often. You will enter Bruce Wayne's fractured psyche and face the consequences of the choices you made as Gotham's savior. This is a gritty, violent original story that's ridden with painful discoveries and prime for the hardcore fans.
ALSO READ