August 9th looks to be the launch date for the BlackBerry Bold 9900 on Rogers
1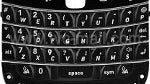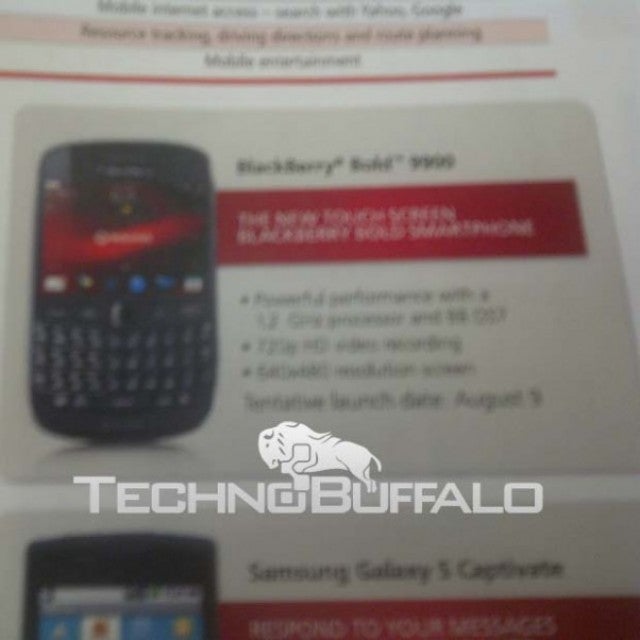 This flyer shows a "Tentative" August 9th launch date for the BlackBerry Bold 9900 for Rogers
As we
reported
, the highly anticipated BlackBerry Bold 9900 will apparently launch in the States on August 31st via T-Mobile. While many would say that RIM needs to offer a QNX flavored smartphone in order to turn things around, to get to that point, the Canadian based manufacturer needs a good showing from the BlackBerry 7 OS enabled phone. A very out of focus leaked flyer shows that the handset has a "Tentative launch date" of August 9th for fellow Canadian firm Rogers,
which is just 1 week away
.
RIM has slowly raised the capabilities of its smartphones over the last few years and although the processor remains single-core, it is a 1.2GHz chipset which should be enough to make navigation smooth, especially with 768MB of RAM. Above what has been called the best physical QWERTY ever to grace a smartphone, is a 2.8 inch touchscreen with resolution of 480 x 640. A 5MP AF rear camera will capture video at 720p. And while most Android models and iOS out spec' the BlackBerry Bold 9900, it might be close enough to not only keep current BlackBerry users, but also
get many to return from other platforms
. Those who love the BlackBerry push email system and the keyboard might have switched to the Apple iPhone or checked out an Android model to see what the fuss is all about. And most likely there will be some new 'Berry fans switching over to the Bold 9900.
By the time the BlackBerry Bold 9900 makes it expected debut in the States, we will
already know whether or not it has hit it big in Canada
and whether or not the phone can be RIM's savior for the moment.
source:
TechnoBuffalo
via
MobileSyrup