Leak mentions August 31st launch date for T-Mobile's BlackBerry Bold 9900
4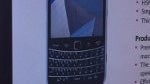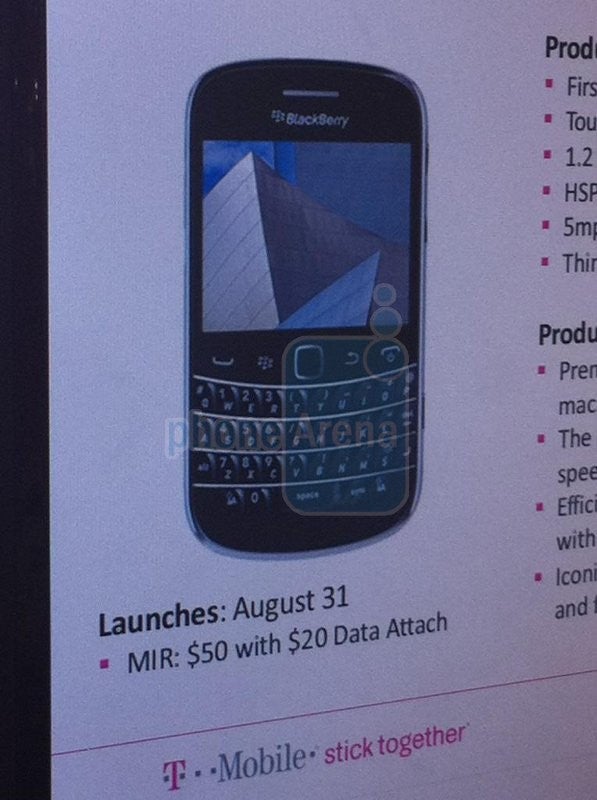 Hardcore BlackBerry fans are no doubt excited about the upcoming variants of the
BlackBerry Bold 9900
, but as we've
heard already from RIM's co-CEO
, we're nearing the launch of the highly anticipated handset. Moreover, after seeing it pass through the
FCC with support for T-Mobile's HSPA+ network
, one can presume that we're inching ever closer to that inevitable reality.
Well, we're now finally get some sort of concrete information regarding its actual launch date! One of our tipsters managed to pass on to us a screen shot that blatantly displays an
August 31st
launch date for the BlackBerry Bold 9900. Additionally, it mentions that there is a $50 mail-in-rebate included when a $20 per month data plan is attached.
Needless to say, it's seriously coming down to the wire as summer quickly fades, but nevertheless, there's something special waiting for T-Mobile customers at the end of the road – albeit, we're curious now to find out its pricing. Knowing that it's going to be available by the end of the month, are any of you considering in picking one up?
Thanks JP!