At Bat 2014 steps up to the plate in BlackBerry World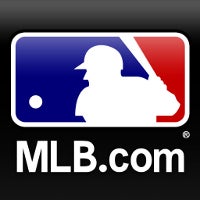 If you follow major league baseball, you might already know that At Bat is the best of a number of baseball apps available for the diehard fan. If you own a BlackBerry 10 handset, and love baseball, you might want to take a look at At Bat 14, now available from BlackBerry World. The app isn't cheap, but consider that for $16.99, you get a lot more than breaking news, scores, standings and schedules.
At Bat 14 will bring you both the home and away radio broadcasts for every game, video highlights of games still in progress, and pitch-by-pitch tracking of games being played featuring realistic backdrops from all 30 major league parks. The app also comes with classic games and a video library.
With At Bat 14, you are prompted to select a favorite team which will get priority placement in the standings, news and video. The app also streams the free MLB.TV game of the day and allows you to use a MLB.TV premium subscription to watch out-of-market games. And those premium subscribers can also get a refund of the purchase price they paid for this app.
With the first Spring Training games just a few days away, now would be a great time for those baseball fans using a BlackBerry 10 flavored phone to step up to the plate and download At Bat 14. To do so, click the sourcelink below from your BlackBerry 10 browser.
source:
AtBat14
via
Crackberry