Asus ROG Phone stomps Razer Phone 2 in user poll
10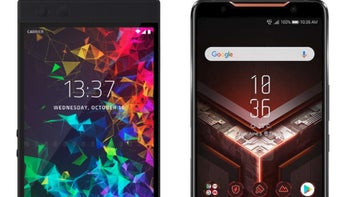 It's weird, but it surely is a thing — the "gamer phones" are taking over! It's getting out of hand — now there are two of them!
Of course, we are talking about the Razer Phone and the Asus ROG Phone. Who would've thought that these two companies will launch Android devices marketed towards the hard-gaming, RGB-addicted, headshot-making gamers out there? Given the fact that both companies have their gaming brand backing them up, the products themselves certainly have some allure to them.
But they are also vastly different. The
Razer Phone 2
insisted on maintaining a boxy design with a 16:9 screen aspect ratio, while the ROG Phone launched with a sleek design, a bunch of gaming accessories to attach to it, and a modernistic 18:9 ratio. The Razer Phone 2 has an LCD panel with a 120 Hz refresh rate, which is quite crazy, but the
ROG Phone
has an OLED screen with 90 Hz, which is certainly nothing to smirk at either.
They are just so different, yet targeted at the same crowd of consumers. So, we thought we'd ask — which one do you think is the better buy? Here are the poll results: