Razer Phone 2 Hands-On: The gaming daily driver becomes more drivable
7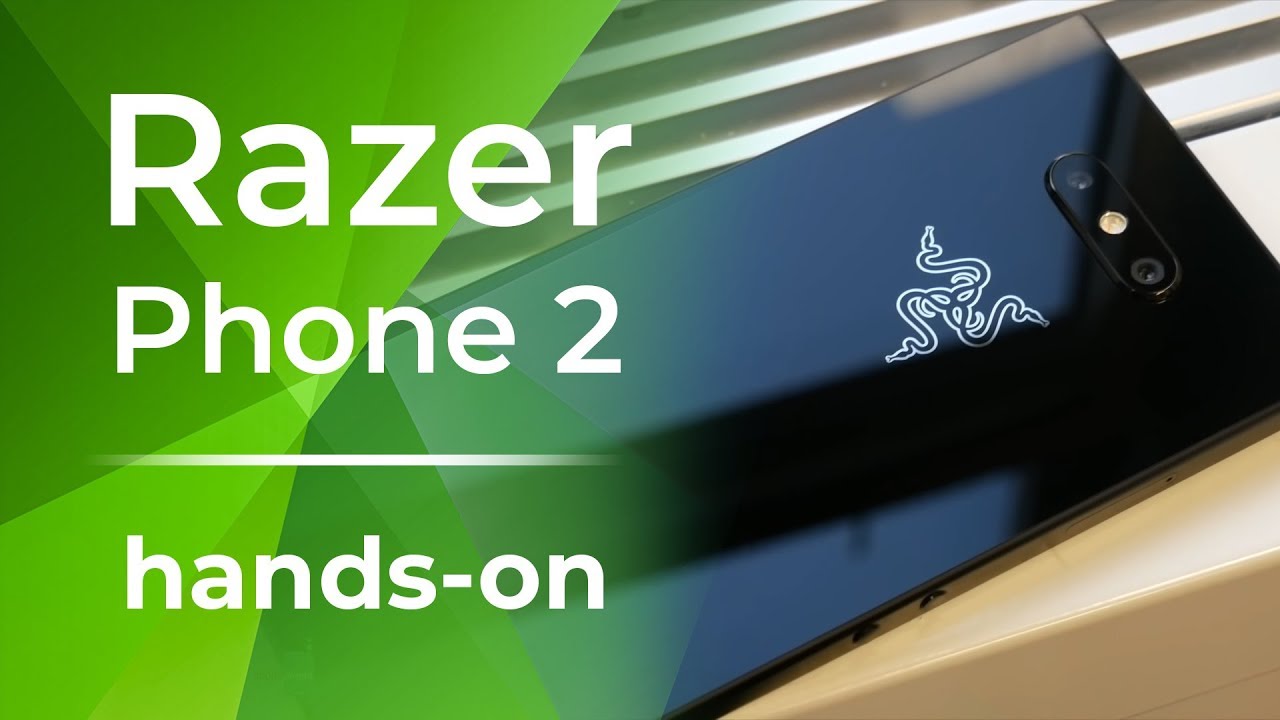 2017 was an exciting year for phones. We saw the rise of new, now common design elements and the unveiling of a few altogether new, and unique phones in the market. Some, like the Essential Phone, have yet to return with a second generation (and likely never will) but gaming company Razer is back for round two – and that's no small feat. Introducing the Razer Phone 2 – the second smartphone ever with true 120hz refresh rates, second only to the original Razer Phone. With monster silicon inside, a completely new camera experience, and some pretty cool new design elements, the Razer Phone 2 still manages to sell for just $799 – another rarity in today's smartphone landscape. Just looking at that price – and the new Chroma back – has us salivating, so let's dive in for its first hands-on look!
Design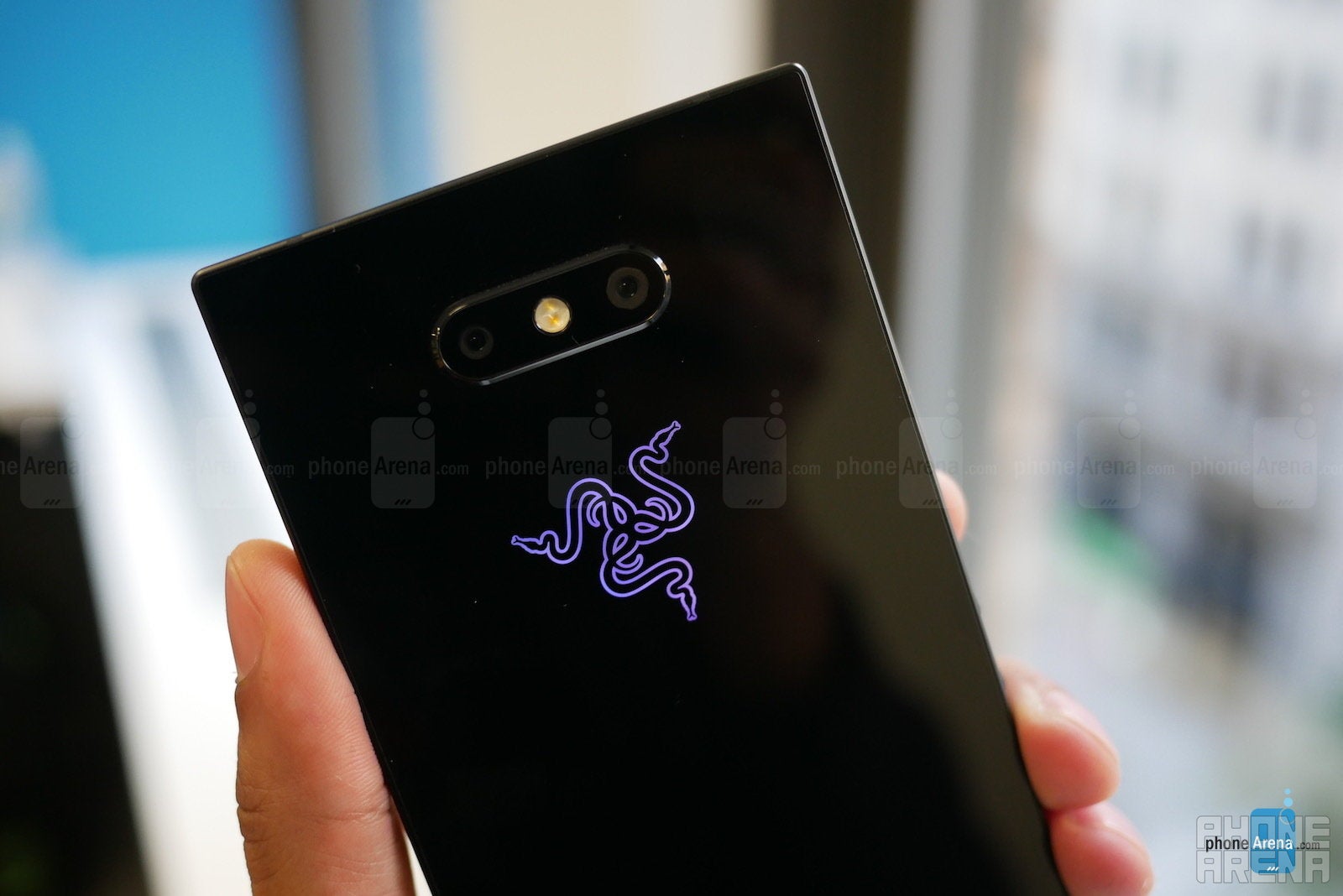 When unofficial photos of the face of the alleged Razer Phone 2 surfaced, many commented on the striking similarities to the original Razer Phone, and that's OK with Razer. The company says they like the square look and it isn't going anywhere, but aside from that, the phone was redesigned almost entirely from the ground up.
Starting with the face, underneath the speaker grilles are larger stereo speakers – and while you won't see this difference from this four-speaker setup, you'll certainly hear it. Turning the device around, though, you'll find an all-new, glass back complete with a re-imagined and revamped dual-camera setup, and Razer's popular, illuminated Chroma insignia below it.
More on the cameras in a bit – we can't stop staring at the pulsing insignia. Not only can you customize the pulse pattern and colors which appear, but Razer's also programmed this to light up from notifications, and do so based on the primary color of the app. At this time, choosing colors for each app isn't an option, but instead the phone will illuminate with blue if you receive an Outlook notification, or red if from Gmail. This works with all apps, simply by pulling from the apps primary color. This feature also carries over to Razer's charging stand, sold separately.
Lastly, another big and necessary addition is the certification of IP67 dust and water resistance.
Display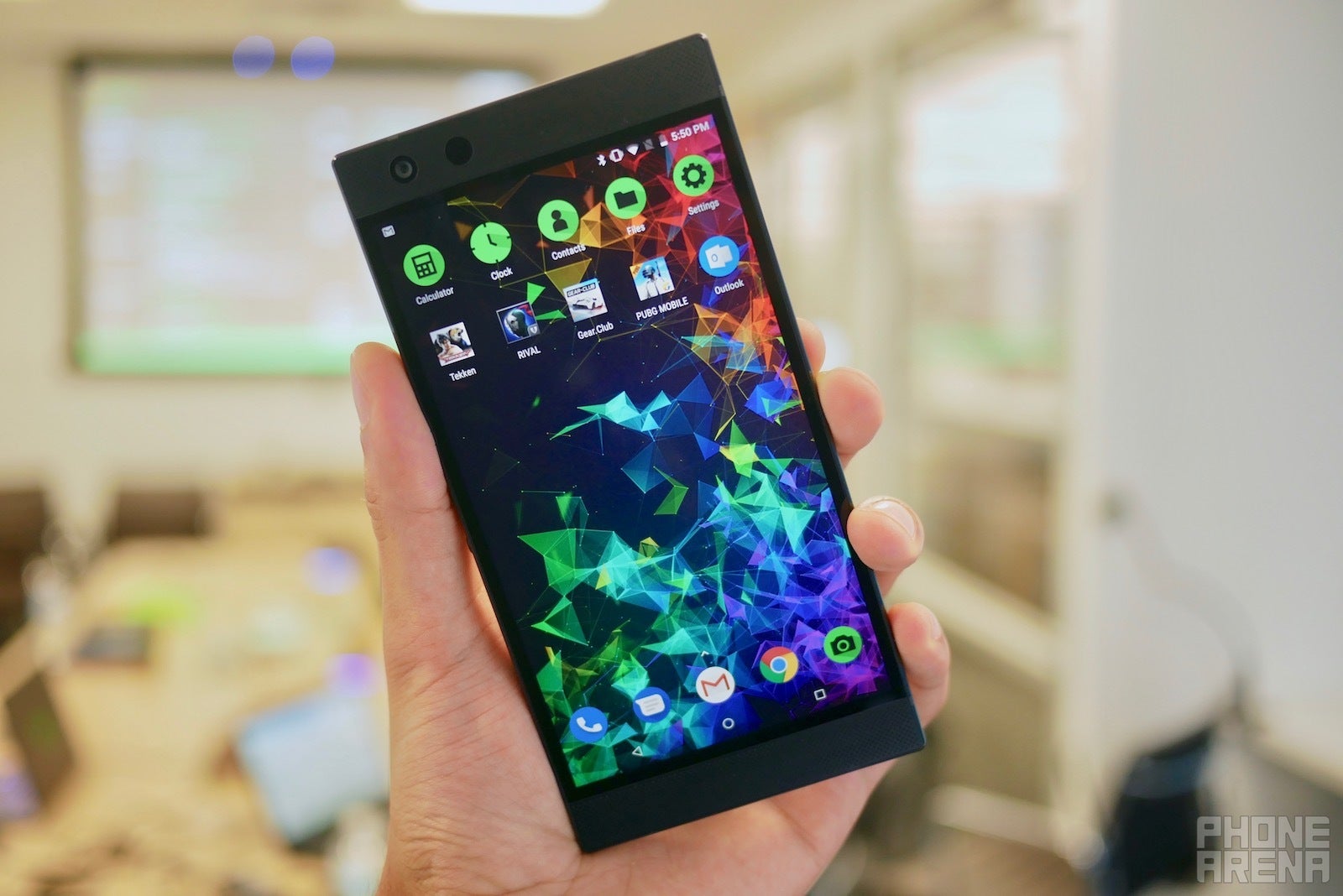 The Razer Phone 2's display has also received some key improvements. Chief among them is the max brightness, which is nearly doubled over last year's paltry 364 nits, now reaching a much more usable and versatile 645 nits. This 5.72-inch, Quad HD (1440 x 2560 px) display still employs its most clear advantage with its 120hz, buttery-smooth refresh rate while also improving on overall colors and dynamic range.
Media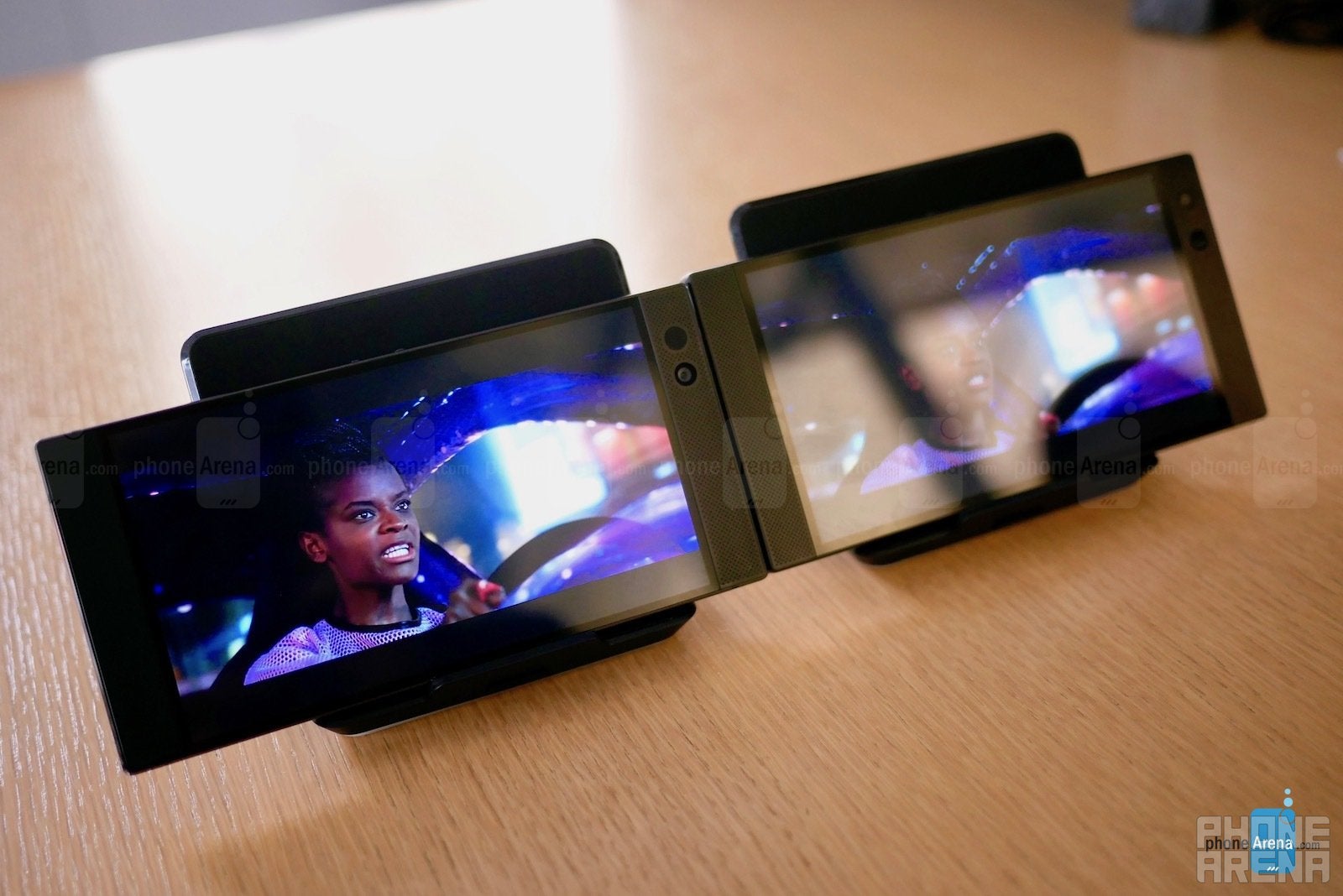 Speaking of dynamic range, watching video on the Razer phone was quite the treat. Colors appear deep and vibrant, and motion is of course very smooth. Aiding this experience is the dual-stereo, quad-speaker setup. Razer wouldn't comment on how much bigger these speakers are than on the original, but the size has been increased and we can't wait to put it through our benchmarks and deeper real-world use, but suffice it to say, this hardware and the tuning necessary for Dolby Atmos make this is one loud, and crisp phone – the only one certified by Netflix for HDR content and Dolby Surround 5.1, in fact.
There is no 3.5mm jack on the Razer Phone 2, but you do get an analog adapter that plugs into the USB Type-C port of the phone, letting you use a set of wired headphones with it.
Interface, Performance, and Battery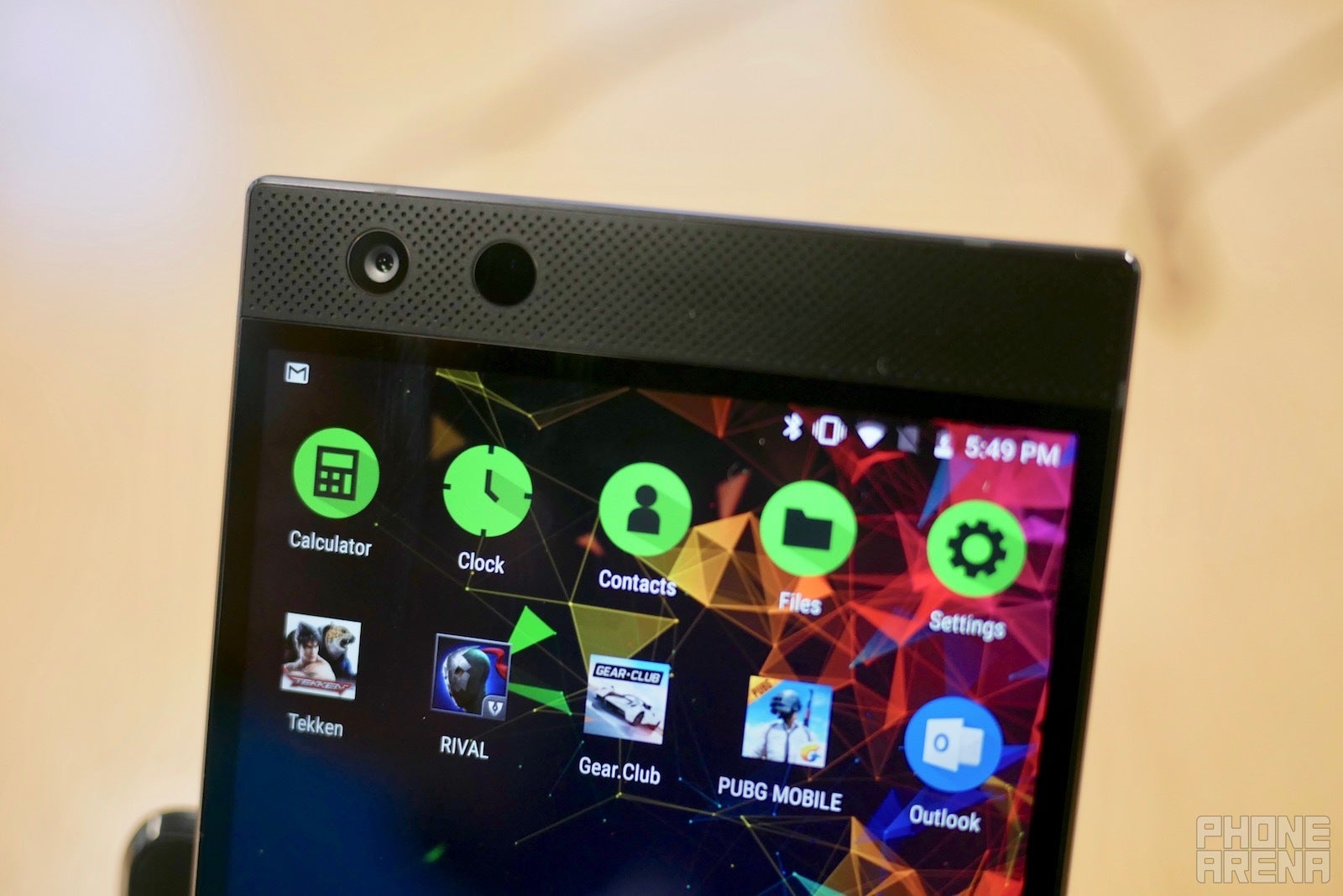 As we saw last year, Razer doesn't do much to the aesthetics of the Android 8.1 loaded within this year's Razer Phone, but does replace a few of the regular apps, like calculator and contacts with some Razer-built green icons. Game Booster and the Chroma app are among the more proprietary features though.
Built with Qualcomm's Snapdragon 845 and 8 GB of RAM with 64 GB storage the Razer phone is meant to perform, and as far as day-to-day tasks go, you'll not be left wanting for anything – especially with the beautifully smooth flow of the 120Hz screen.
Battery life is a question, though – more specifically, how efficient? Keeping the massive 4,000 mAh battery of last year's Razer phone is a good start. Optimizations have also been made for the Razer Phone 2 to last through 10 hours of screen on time at 120Hz, while the original could only do 10 hours at 90hz. Of course, long bouts of intense gaming will be quiet a drain, but our tests put the original at the top of the charts for regular usage, so we're optimistic for its successor.
We're also glad to see that the new glass back allows for wireless charging and the Razer Phone 2 comes with a Qualcomm QuuckCharge4+ cable for quick and effortless charging – juicing up from 0 to 50% in just 30 minutes.
Gaming
Razer wants this beast to be your daily driver, but of course, they want you to take it out on the open road and open up that throttle. Throttling, actually, is what Razer worked to combat the hardest here. Utilizing the same Vapor Chamber cooling system found in Razer's laptops, and indeed last year's Razer Phone, the company has expanded the reach of this water cooling system by widening it to span across the phone, not just the processor. This, paired with the latest Qualcomm silicon, means longer gaming without throttling and up to 30% better performance overall, Razer says.
Camera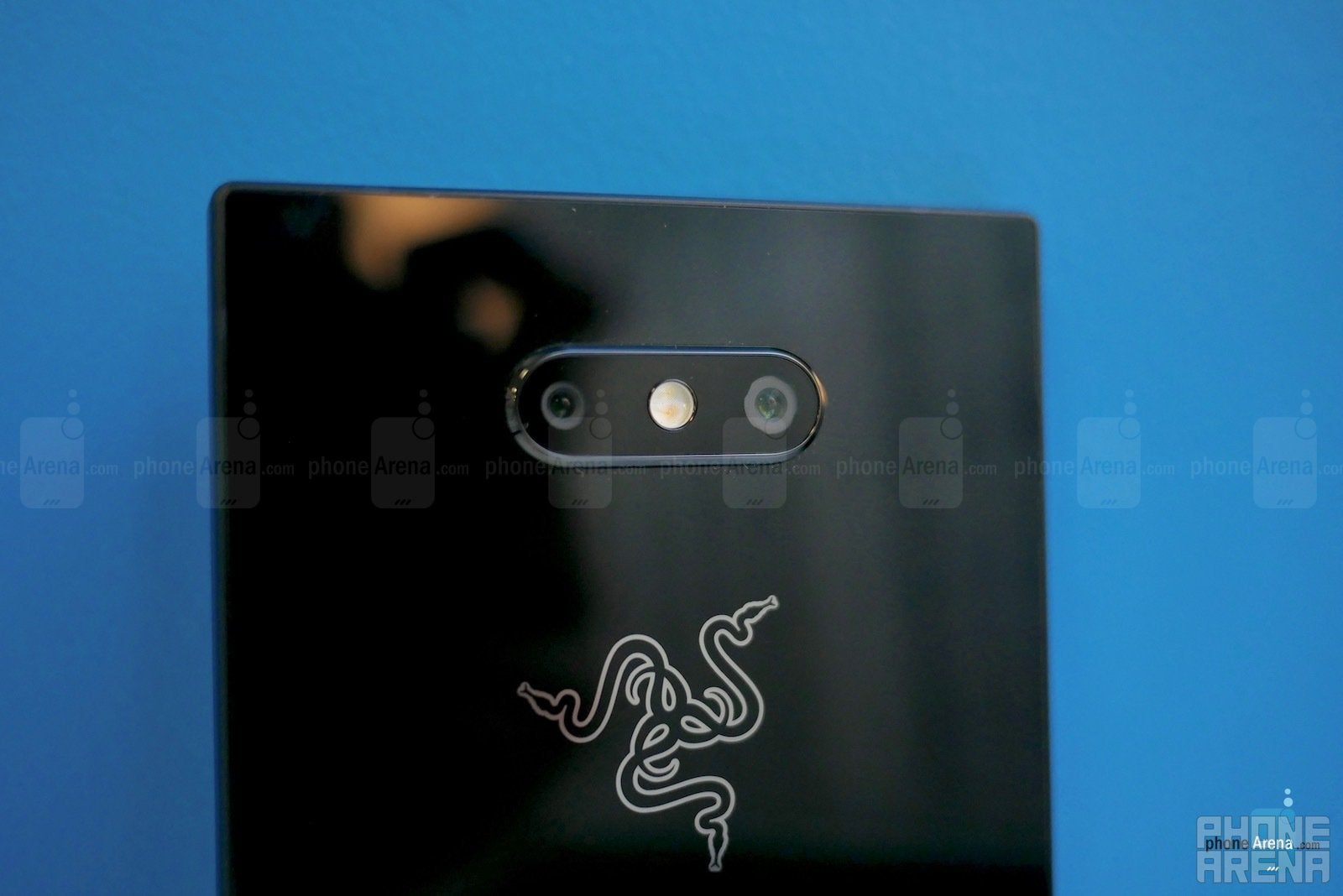 Razer's re-built the camera hardware and software almost entirely from the ground up. We're looking at a dual 12 MP camera setup in back, with telephoto and wide-angle lenses and optical image stabilization on the wide-angle camera. Even the space between the cameras has been carefully calculated for optimal results in portrait mode.
The new experience is quite evident in the camera interface, as well. Razer's highest priority here was increased intuitiveness and quicker, more fluid operation. This also carries through to photo capture, which uses a new autofocus algorithm and decreased capture latency. We're happy to hear that the camera was overhauled, since the previous Razer Phone left a lot to be desired. All sounds well on paper here, though, so we can't wait to see what the company was able to produce.
The 8 MP front-facing camera also sounds promising with its ability to record or stream content at 1080p 60 fps – especially if it's improved in the same ways the main camera has set out to. Two additional mics for noise cancelling should also make video calls and game streaming a quality experience.
Expectations
The Razer Phone 2 aims to offer a premium experience in all aspects. Top-of-the-line internals, a revamped design, and cameras built from the ground up are music to our ears and exactly what we wanted to see from the Razer Phone's successor. But can it out-daily drive the best in the biz AND out-game them?
That remains to be seen but pricing the Razer at $799 isn't a bad start. Pre-orders start at 12:00am PT on Razer.com.
Recommended Stories