Asus PadFone 2 specs leak - Snapdragon S4 Pro, 4.7-inch HD screen, 13MP camera
23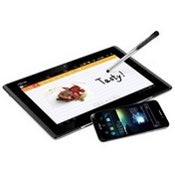 Only hours since we learned that the
Asus PadFone 2 will be announced on October 16
, the device's specifications have already been leaked on the internet. Spotted on a Chinese forum thread was a photo of what is said to be the retail box of the smartphone/tablet hybrid, designated with the A68 model name. Note that the device itself isn't visible, yet since the first PadFone was known internally as the A66, then what we are looking at might indeed be the list of PadFone 2 specifications.
Without further ado, here is what is written on the packaging: a Qualcomm APQ8064 quad-core SoC running at 1.5GHz is where the Asus PadFone 2 will get its processing power from. Add the 2GB of RAM into the equation and it becomes clear that the device will be positioned in the same category with other makers' high-end Androids.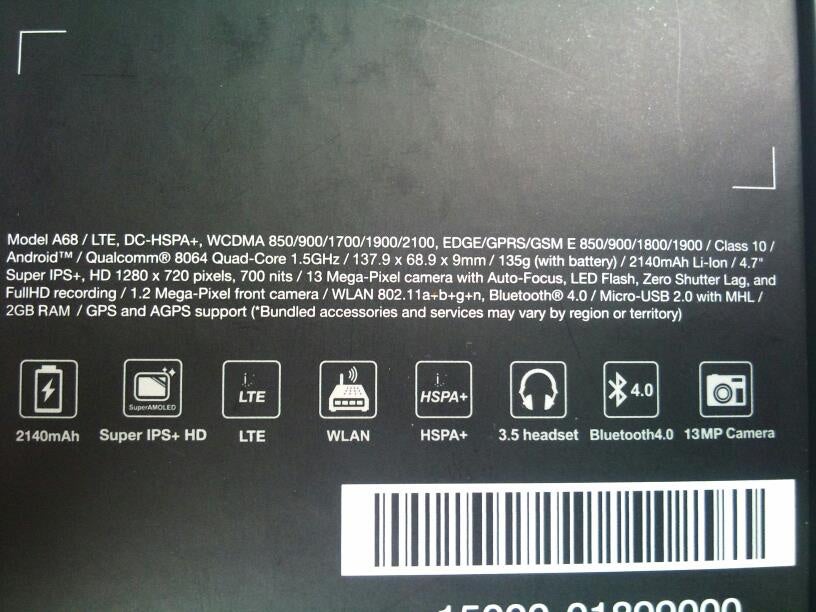 The Super IPS+ LCD screen measures 4.7 inches in diagonal, shines with the impressive 700 nits of brightness, and has a resolution of 1280 of 720 pixels. There is a 13-megapixel camera on the smartphone's back and a 1.2-megapixel one on its front for video chats. Connectivity-wise, the PadFone 2 supports both LTE and HSPA+. All these goodies, along with a 2,140mAh battery, are tucked away inside a 135-gram body that is 9 millimeters thick.
There aren't any details given as to how big the "tablet" part of the Asus PadFone 2 is, but we will know the answer to that in less than a month's time. In the meantime, check out our
Asus PadFone review
in case you're wondering how practical a blend between a smartphone and a tablet could be.