Asus PadFone Review
36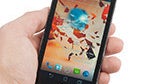 Introduction: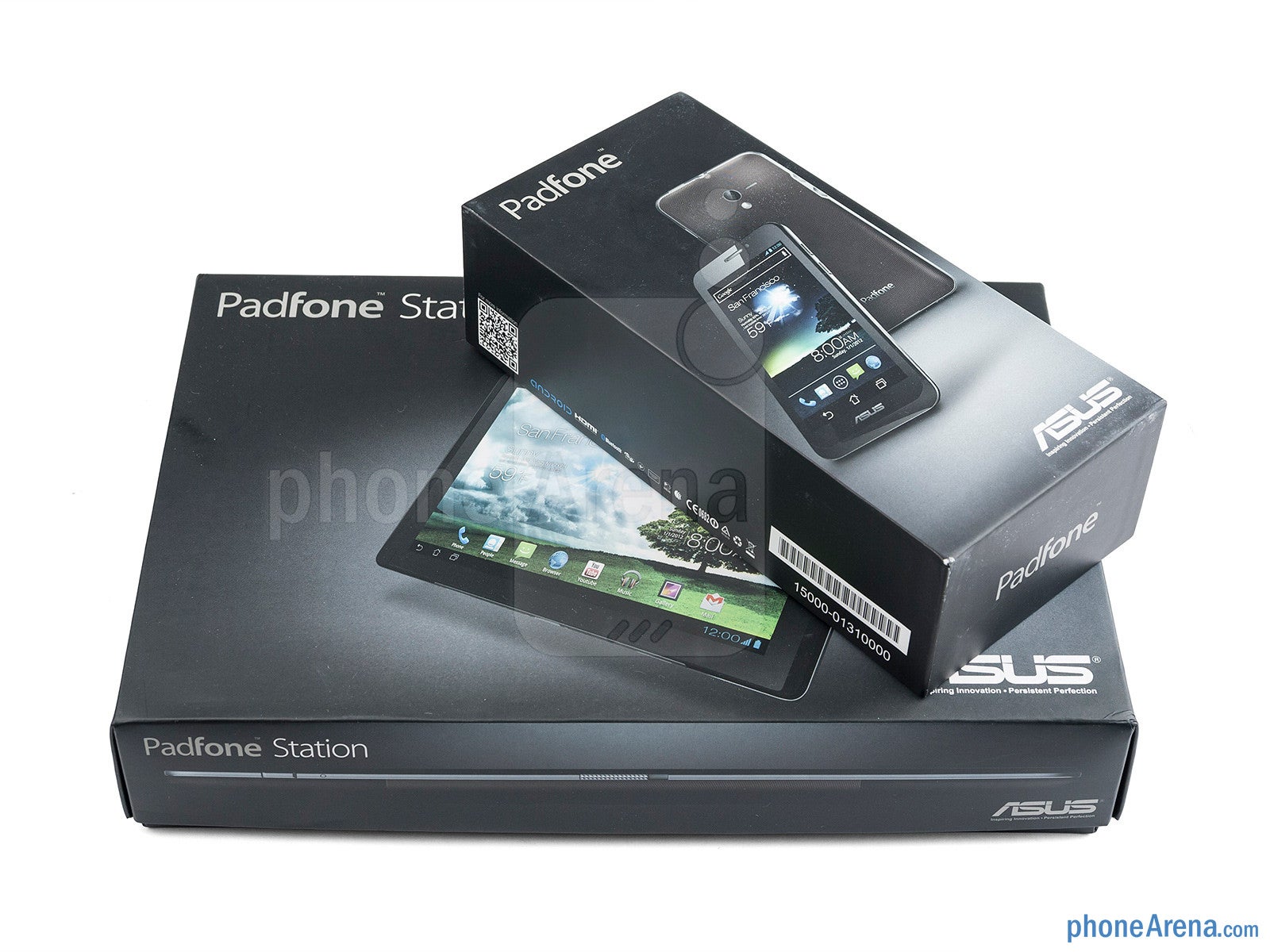 The
Asus PadFone
is a pretty unique device – it's a combination of a phone and a tablet chassis, powered by that phone. The idea is that you already have huge processing power in your handset, so why need to buy another device with similar specs when you can use the phone's hardware and only get a bigger screen? This should also translate into saving a few dollars since you don't have to pay twice for things such as the processor.
As good as the idea sounds on paper, though, the PadFone is the first gadget of this kind, so the big question is whether Asus managed to wrap an interesting idea into a similarly well finished product? The answer is not that clear – with tablets slimming down in both bulk and price, the PadFone has to answer to some serious engineering challenges to succeed.
Design:
First, the Asus PadFone itself. It surprises with very elegant, sleek forms, finished in Asus's zenbook design language. That means a very eye-catchy rippled back plastic cover that is also very grippy and practical, and also pleasant to touch.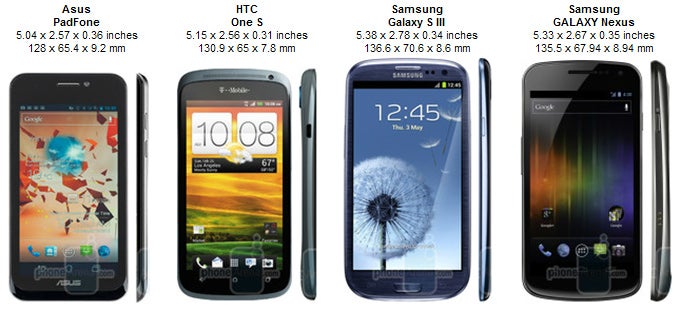 You can compare the Asus PadFone with many other phones using our
Size Visualization Tool
.
On the sides
, a matte aluminum frame in a teardrop shape encircles the device and holds its volume up and down buttons, as well as the lock key. Those keys are also aluminum with just the right amount of travel – you don't need to press too hard or light, the engineering of the phone itself is excellent.
The Asus PadFone also feels very light at 4.6 ounces, and relatively thin at 0.4 inches (9.4mm). We should also note that it
uses the Android 4.0 Ice Cream Sandwich on-screen buttons
, so the front is completely clean of physical or capacitive keys.
We also appreciate Asus' decision to include separate
micro-HDMI and micro-USB ports
on the left. Having a micro-HDMI port makes it extremely easy to hook up the phone to an HD TV, and cables are easy to find.
Display: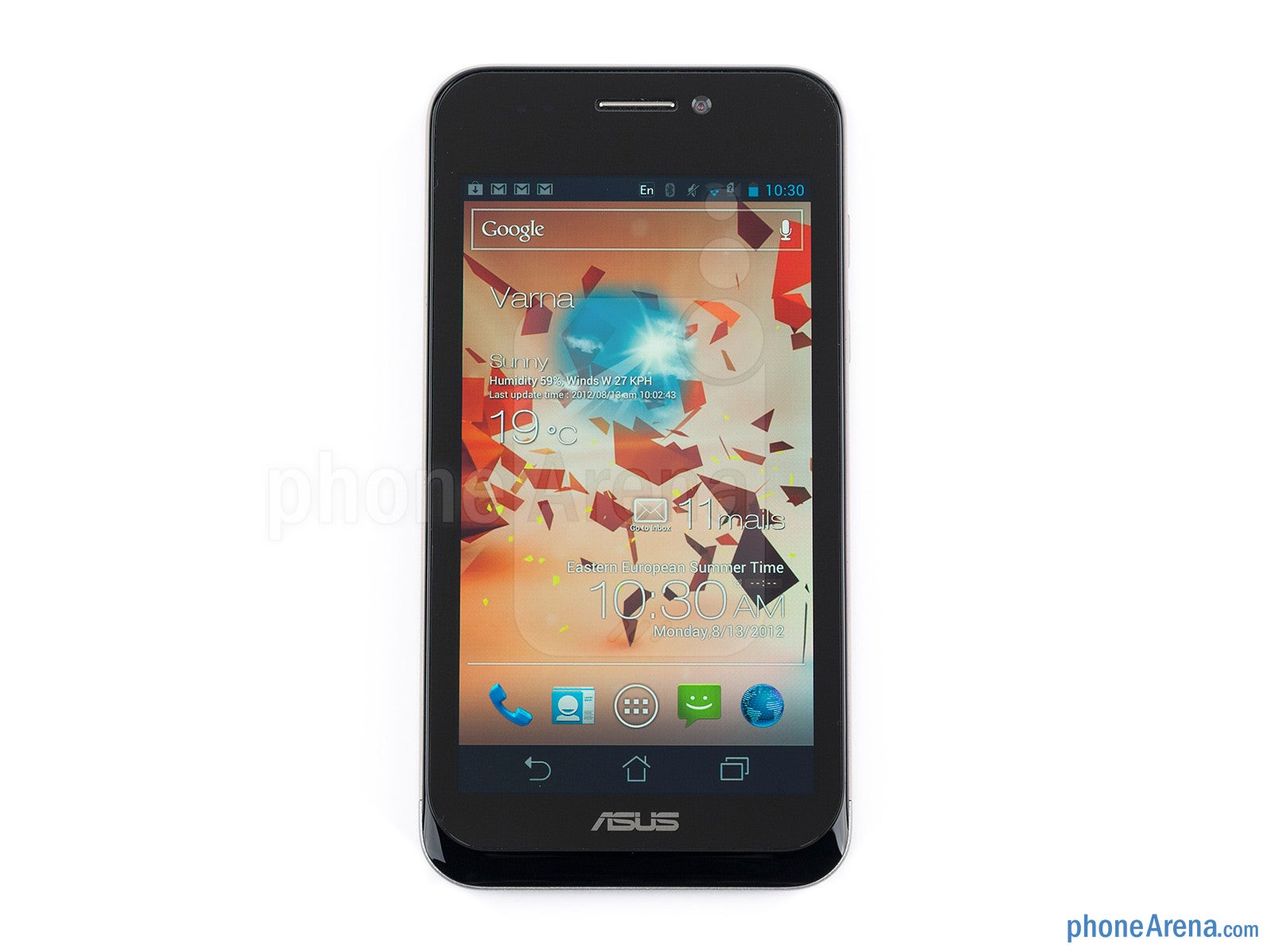 The
4.3-inch 540x960-pixel Super AMOLED screen
might not be up to the size game as most high-end Android devices nowadays rely on bigger screens. We wouldn't necessarily hold this against it, but we should caution you that those on-screen buttons take up a noticeable chunk of those 4.3 inches, so you're left with even less space after all.
When it comes to the
details
, Super AMOLED means a PenTile screen and this in turn translates into less subpixels, and the qHD resolution while not bad certainly seems a bit behind the times. If we don't pick the nits too much though, you'd be happy with the vibrant colors and deep blacks on the display. Asus has handily included an "outdoor mode" that boosts the screen brightness, and makes it much easier to use the screen outdoors even on a sunny day.