As new Galaxy S8+ for $470 spotted on eBay!
5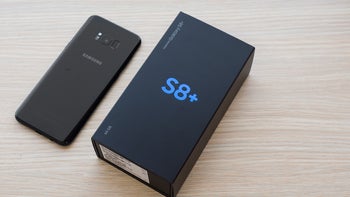 | Product | Condition | Location | Price |
| --- | --- | --- | --- |
| Samsung Galaxy S8+ | New (Open box) | eBay | $469.99 - $479.99 |
The
Galaxy S8+
may be a year-old flagship, but it's still pretty relevant. For one, it looks quite a lot like the newer Galaxy S9+, secondly, its hardware and cameras are still top-notch.
Well, sure, the Galaxy S8+ doesn't have a fancy pants dual camera module with Portrait Mode, a variable aperture, or Super Slow motion mode. But it still has some of the modern Samsung bells and whistles — the iris scanner, face unlock, shiny finish, wireless charging and the sorts.
But enough raffle — you know what the S8 is and you are here to know more about the deal!
Well, up on eBay, we have a listing for a number of Galaxy S8+ phones, described as "open box". More to the point, they are either store demos or store returns. This means they should be in as-new condition with the possibility of some very minor scratching.
Despite the fact that they are "open box" items, you will still get the Samsung Fast Charger, USB cable, and headphones. As for carrier compatibility, you've got a huge list to choose from — unlocked, AT&T, Verizon, T-Mobile, Sprint, Boost, Cricket, and U.S. Cellular.
As far as how that price compares — you can usually get a Galaxy S8+ in a refurbished state for that kind of money and probably without the proprietary accessories. So, is it a bargain? We'd say so!