April 4th seen as launch date for $399 Wi-Fi only Samsung Galaxy Tab
6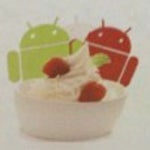 A flyer handed out by a Samsung rep at a technology fair on Saturday, reveals that Samsung is planning an April 4th launch of the Wi-Fi only version of the Galaxy Tab. Priced at $399, the 7 inch tablet has some pretty dated specs including Android 2.2 and (horrors!) a single-core 1GHz Hummingbird processor.
While the Wi-Fi only model of the Motorola XOOM will run from $539 at Sam's Club as we
reported
, to $600 elsewhere, Motorola's tablet will offer a 10 inch screen, dual-core processor and the tablet optimized Honeycomb OS.
Not only does the XOOM present a challenge for the Samsung Galaxy Tab, but the Galaxy Tab's big brother-the Samsung Galaxy Tab 10.1-also is competition for the the smaller tablet. No points if you guess how big the screen is on the Samsung Galaxy Tab 10.1, but like the XOOM it will offer a dual-core processor and be powered by Android 3.0.
So if you have not yet decided on which Android tablet you want, you might have to dig deep inside and determine if you want to choose based on price or features. And remember, the difference in price between buying a Froyo powered tablet and one running on Honeycomb could be less than $200. Considering that you are buying a device that should last for a few years at least, $200 might not seem too much of a premium to pay for dual-core under the hood and for Honeycomb power. Which way would you play it? Let us know by leaving a comment in the box below.
source:
Droid-Life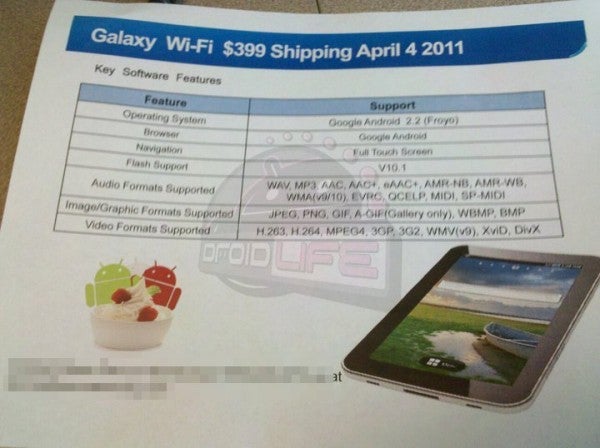 The Wi-Fi version of the Samsung Galaxy Tab is expected to launch on April 4th for $399