Apple's decision to offer 256GB iPhone models this year leads to a tight market for flash memory
99+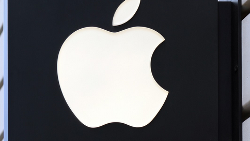 Demand for NAND flash memory chips is said to be so strong that suppliers are able to raise prices. Vendors are saying that supply is being swamped by demand. Price hikes have been made by NAND flash producers such as Samsung and SK Hynix. Distributors are buying up as much inventory as they can. Industry sources see prices rising until the fourth quarter of 2016, which starts October 1st.
The industry is heavily dependent on Apple's purchasing of the component in determining whether supply and demand of NAND flash chips are in balance, or favoring one side over the other. For example, Apple's purchase of these chips for use in the
Apple iPhone 6s
and
Apple iPhone 6s Plus
accounted for 15% of NAND supply in 2015. And this year, demand is being led by Apple's decision to offer 256GB of native memory on the
Apple iPhone 7
and
Apple iPhone 7 Plus
.
With Apple purchasing as much memory as it can find, Android manufacturers are holding off on hiking the amount of flash memory available on new models. Even if some Android manufacturers can afford to pay the higher prices to obtain higher capacity NAND flash chips, Apple's position in the market means that the chips might not be available on a steady basis.
source:
Digitimes
Recommended Stories