Apple's customer service takes a hit in Q2 thanks to the launch of Apple Watch
9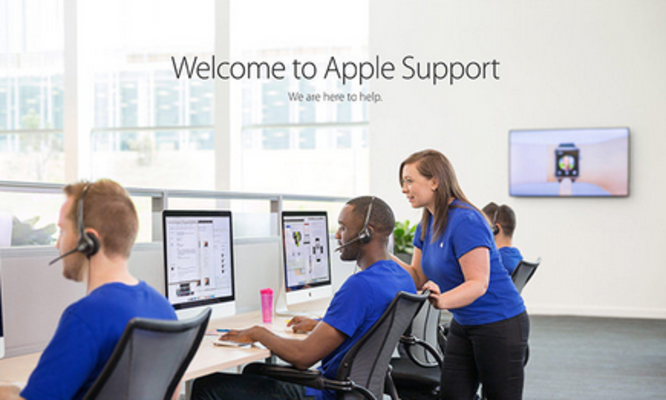 Apple's customer service operations had a tough second quarter thanks to Apple Watch
The latest report on Customer Service from StellaService shows that Apple had a tough second quarter. StellaService measures certain aspects of a company's communications with customers including shipping, returns and customer support. Apple's second quarter tally put it in 25th place for the three months ended in June. For the fourth quarter of 2014, Apple finished third. The results aren't perfectly compatible since StellaService recently changed its scoring system.
Apple finished in 14th place for shipping online orders and for returns. Apple's score on refunds shows it returning money twice as fast as other electronic and media companies monitored by StellaService. The tech titan fulfilled orders half a day faster in the most current period, with that metric dropping from 3.1 days to 2.6 days over the last year. And for eight consecutive months, Apple has fulfilled same-day shipping orders the very same day that the orders were placed.
Ironically, Apple's scores on phone, email and chat dropped during the second quarter. The company usually does very well in those categories, but those waiting to chat to an Apple rep had to wait 63 seconds on average last quarter. That is up sharply from the 34 seconds customers had to wait during the previous quarter. These chats resolved the issue-in-question 94% of the time, down sequentially from the 97% scored in the prior three month period.
Part of the reason for the higher wait times for the second quarter had to do with the launch of the Apple Watch. The release of the smartwatch resulted in the tripling of phone call response wait times, while chat response wait times rose by a factor of six.
source:
StellaService
via
AppleInsider