Apple's October 22 event, the curvy Samsung Galaxy Round, Android 4.4 detailed: weekly news round-up
6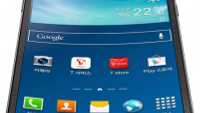 In case you haven't been following our news feed closely, then you've come to the right place. We have once again sifted through all the news we posted over the past seven days only to bring you the most interesting among them.
We start with the announcement of the Samsung Galaxy Round – the company's first smartphone with a curved display. It is, without a doubt, a unique handset that can impress with its design, but it won't be long until it is faced by its LG-made competitor.
In other news, Apple will be hosting a media on October 22, and we're pretty sure what that might bring. All clues are pointing towards an announcement of the newest iPad iterations – the iPad 5 and the iPad mini 2.
And for those who are fans of the stock Android experience, we have a new batch of leaks exposing the upcoming Google Nexus 5 smartphone and the Android 4.4 build it is going to run.
Follow the links below to learn more about these and other interesting stories from the past week.