Apple iPad event to be held October 22nd
28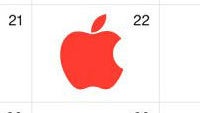 We've known for a while from various rumors that Apple's expected announcement date for the newest iPad and iPad mini would be held this month. The rumors had pointed to sometime in the middle of the month, and now we have a credible report from
AllThingsD
saying that Apple has scheduled the iPad event for October 22nd.
As is tradition for Apple, the 22nd is a Tuesday. AllThingsD says that the event will be invitation-only, as is customary for Apple; and, the focus of the event will be on the 5th generation full size iPad as well as the second generation iPad mini. But, Apple's upcoming MacOS update, Mavericks, should also get some time, as will the new Mac Pro (though we were hoping to see a MacBook Pro update).
Also as is tradition, the new iPad is expected to be
thinner and lighter
, and it is expected to be overall smaller because of reduced bezels. The device is expected to be fitted with Apple's new A7 processor. The second generation iPad mini is expected to get the same treatment, along with a new "retina" display (although what that actually means is up for debate). There have been rumors putting the new fingerprint scanner on both devices, but nothing has been confirmed on that yet.
If the announcement is October 22nd, that puts the likely release date for the new tablets around the end of this month or the first week in November. But, there have been consistent rumors of big
supply problems
with the iPad mini, so stock could be very limited to start.