Samsung may be rushing the Galaxy S5 along due to weaker than expected S4 sales
71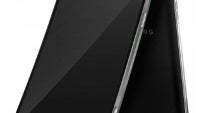 Citing Samsung insiders, South KoreanJoseilbo reports that Sammy may be rushing the release of the Galaxy S5along due to weaker sales than the company was hoping for internally.That's despite the fact that the tech giant is said to have sold morethan 20 million units of its now aging flagship phone. In allfairness, though, signals of a slowdown in the higher-end have beenmany and common lately, so its not exactly surprising to hear thatthe Korean manufacturer is hurrying things along – the reportclaims that the Galaxy S5 may be formally announced in January 2014.
The above, and what's to follow areby no means confirmed, though there's a degree of plausibility in theclaims. Those include one of the few scarce details we have on thepossible specs of the Galaxy S5, like an alleged 64-bitocta-core Exynos 5430. You read that right, 5430 and not thestill minty fresh 5420, meaning that, if true, Samsung will be releasing aneven more advanced version of its in-house silicon. The reportfurther touches on a previous rumor – that of an 16MP camera unitwith OIS and improved low-light performance, though that one originally referred to apossible new Galaxy F line, said to also feature a metal chassis.
As always, folks, don't jump the gunjust yet – these could be wildly inaccurate. That being said, thereport does make sense (too much, perhaps, which is alwaysa thing to look out for) – the state of the smartphone space has changeddrastically, even in the last few months. Competition is coming fromeverywhere, and the traditional update cycles are bound to getshorter and shorter, as the situation intensifies, so it certainlymakes sense that Samsung gives up the now inadequate 1-year updatecycle.