Nexus 5 and Android 4.4 screenshots show lockscreen changes and confirm Hangouts SMS
72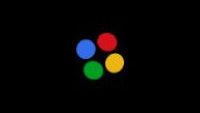 Earlier, we saw some leaked images from Android 4.4 which showed new
location services
and other tweaks to the system; and now, we're getting even more leaks from the same source: TuttoAndroid, an Italian Android blog. It seems the site has gotten their hands on a Nexus 5 and are going through the device running Android 4.4 to see what can be seen.
This time around we're seeing some of the UI tweaks that may be coming to Android 4.4. One of the best changes that we see is on the lockscreen. Now, in addition to being able to access the camera by pulling it from the right of the lockscreen, there is also a small camera icon in the bottom right of the screen. Some thought that the placement of the camera on the lockscreen was a bit hidden, so this should help out.
There are other UI changes on the way as well. The app dock at the bottom of the bomescreen is no longer partitioned from the rest of the homescreen with a thin white line, but instead has a series of dots to show you which homescreen you are on. The app tray has also been tweaked to remove the black background and simply use your wallpaper as the background. Oddly, the app tray doesn't seem to have tabs for Apps and Widgets, so we're not quite sure how you access your widgets list.
The other takeaways from the post are a bit harder to pin down because the post has been translated from Italian, making some of the phrasing confusing. For instance, there is mention that Google Now's always-listening mode is built-in to Android 4.4, but if that is true it may only work in English. It also confirms that Hangouts in Android 4.4 does
support SMS
. Otherwise, the post says the device is fast and smooth, with a bright, colorful screen, and solid image quality thanks to the
optical image stabilization
.
If the rumors hold, we may be seeing the announcement of the device in just 4 days on
October 15th
. But, given that Google hasn't sent out any invitations to what would normally be a pretty big event, we're a bit skeptical of that rumored date.