MotoMaker may be coming soon to Best Buy
14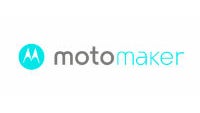 An inside source has told us that Motorola's MotoMaker software may soon be getting prime placement in Best Buy stores. According to the tip, internal Best Buy memos have confirmed that MotoMaker will be displayed in stores over the next couple weeks. Unfortunately, it is unclear if this will be part of the expansion of MotoMaker to new carriers or not.
As it was explained to us, there are MotoMaker displays that have already been shipping to Best Buy locations, and will be assembled and put on the floor over the next couple weeks. From there, customers will be able to buy the voucher for a Moto X and complete their purchase on the MotoMaker website at home. There are unconfirmed reports that there will be a tablet set up specifically to help customers finish their customization right then and there.
This could be a very good thing for Motorola's flagship, as Best Buy sees quite a bit more foot traffic than most carrier stores. We'll try digging around for more info, and let you know. We're especially interested to find out whether or not the vouchers at Best Buy will be AT&T only, or if this marks the start of MotoMaker shaking off the AT&T exclusivity.