Change to AppleCare+ helps those using an Apple Pencil
1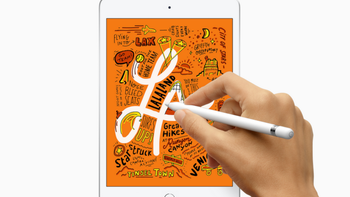 Apple used to demand that an Apple Pencil be purchased at the same time as an iPad in order to allow the accessory to qualify for AppleCare+ protection.
According to MacRumors
, this is no longer the case. For example, if you own an Apple iPad that is covered by AppleCare+, any first or second generation Apple Pencil you've purchased will be covered by the plan even if you bought the Apple Pencil separately from the tablet.
So if you have AppleCare+ for iPad, you will be covered if your Apple Pencil sustains accidental damage up to two times a year. Both times, all you will have to lay out is $29 plus tax for each repair. And Apple Care+ will be in effect for two years from the date that the plan is purchased. If you buy an iPad, you have up to 60 days after your purchase to add AppleCare+ (the date of the Apple Pencil purchase doesn't seem to matter). If you have to return your iPad because of accidental damage, it will cost you $49 plus tax.
This news comes after Apple introduced a couple of iPads this morning. The new
iPad Air
and the new
iPad mini
both support the first-gen Apple Pencil only. The cost of AppleCare+ for both new tablets is $69 (more on this below), and this will include coverage for the first generation Apple Pencil regardless of whether you purchased the accessory with the tablet or not. For those who take their iPads with them wherever they go, it might make sense to have the device protected from accidental damage.
AppleCare+ for iPad covers hardware damage to your iPad, the battery, the AirPort, included USB cable and power adapter, the battery, and the Apple Pencil. It also gives you 24/7 priority access to Apple experts through a chat or a phone call. You can mail in your repair using a prepaid mailing box provided by Apple, or bring it in to the nearest Apple Store or authorized repair center. And you will also be entitled to express replacement service.
AppleCare+ for iPad can help protect your investment

Apple Care+ for iPad will also provide answers to questions you might have on how to run certain aspects of iOS and iCloud, how to connect to wireless networks, and questions you might have about certain Apple branded apps such as FaceTime, Keynote, Numbers, Pages and more. The cost of AppleCare+ for 9.7-inch and 7.9-inch iPads (including the new iPad Air and iPad mini) is $69 or $3.49 a month over 24 months. For iPad Pro units, the cost is $129 or $5.99 a month over 24 months. Considering the cost of your new iPad, iPad mini or iPad Pro, it might not be such a bad idea to spend the money to protect your investment.
And since Apple has made the change in AppleCare+ coverage for the Apple Pencil, we would be remiss if we didn't tell you that the first generation accessory costs $99.99 while the second-generation variant is priced at $129.99. The latter is compatible with the
11-inch
and
12.9-inch iPad Pro
models that were released last year. The former is supported by the new tablets announced today along with the
9.7-inch iPad
launched last year (6th generation), the
first
and
second generation
iPad Pro models, the
10.5-inch iPad Pro
and the
9.7-inch iPad Pro
.
Since AppleCare+ is considered part of Apple's services unit, Apple is counting on increased revenue from these plans to help boost services revenue to $50 billion by 2020. The unit had revenue of $25 billion in 2016, and also includes ApplePay, the App Store, Apple Music, iTunes and more. It is the second largest revenue generator for Apple following the iPhone, and is the most profitable part of the company.