Apple is getting ready for 'life after iPhone'
62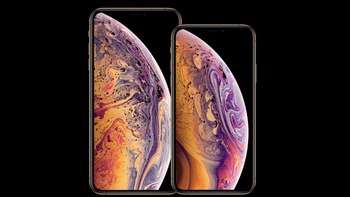 According to the Wall Street Journal
, Apple has been preparing for 'life after iPhone' by making changes to its executive lineup. Apple is trying to lessen its reliance on its smartphone, which has been uncharacteristically struggling this year. The company has been aiming to hit $50 billion in services revenue by next year; last quarter it reported an all-time high of $10.75 billion in gross for that unit. The division includes Apple Pay, AppleCare, the App Store, iTunes, Apple Music and more.
Wall Street giant Morgan Stanley says that the services unit will make up 60% of Apple's growth over the next five years. That compares with the 85% of Apple's growth attributable to the iPhone over the previous five years. The company is looking for ways to increase services revenue and is hoping to launch a subscription news service that would cost users $10 a month. Currently, Apple takes in payments from 360 million subscriptions. It is hoping to increase that to 500 million by 2020.
Last year, Apple increased its spending on research & development by 23% to $14.24 billion. There has been speculation that Apple's next big product will be AR glasses for consumers, similar to Google Glass. Two years ago, former Apple analyst Gene Munster said that
Apple's AR glasses will prove to be bigger than the iPhone
. Such a product could launch in 2020-2021.
Apple has shaken up the executive suite, replacing retail head Angela Ahrendts with HR chief Deirdre O'Brien. Bill Stasior, the executive in charge of Siri has been ousted while AI chief John Giannandrea has joined Apple's executive team. 200 employees from the division working on self-driving cars have been axed. Apple has a strategy for life after iPhone, and we are just seeing it put into motion now.
"This is a sign the company is trying to get the formula right for the next decade. Technology is evolving, and they need to continue to tweak their structure to be sure they're on the right curve."-Gene Munster, managing partner, Loup Ventures