Apple to enable the eSIM chip on the 2018 iPhone models with a future iOS 12 update
18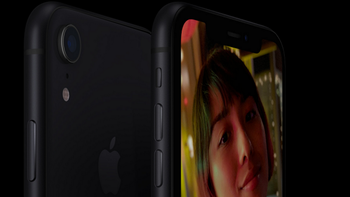 All three 2018 Apple iPhone models unveiled on Wednesday come with Dual SIM capabilities. In most markets, this means combining a single SIM card placed in the iPhone's SIM tray with the eSIM technology found inside the
iPhone XS
,
iPhone XS Max
and
iPhone XR
. The Apple Watch and the Apple iPad already are both already equipped with eSIM chips, but this is the first time it is a feature on Apple's iconic smartphone.
Once the iPhone XS and iPhone XS Max launch on September 21st, and the iPhone XR on October 26th, the eSIM chips embedded inside the handsets will be disabled. The feature will be activated through a future iOS 12 update, although it isn't clear when this will occur. When it is activated, users of the 2018 iPhone models will be able to use Dual SIM Dual Standby, which allows users to select one active SIM card to work with the modem to make and receive calls. The other SIM is on standby until it becomes the active one.
In China, where the use of the Dual SIM feature is much more widespread than in other markets, the new iPhone models sport two SIM card trays, one on either side of each unit. That's because Apple has yet to receive approval to use eSIM technology in the country. The introduction of Dual SIM iPhones in China is still a big deal. Several analysts in the region expect a surge in iPhone sales in the country this year as Apple's iconic smartphone is an option for the first time to those who require a phone with Dual SIM capabilities. In the past, these consumers were forced to go with Android over iOS, but that will no longer be the case when the new iPhones go on sale in China.
source: Apple