Apple to allow early adopters to buy iPhone 3G S at upgrade prices?
2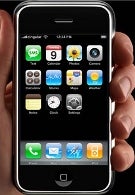 Good news for those early adopters who rushed to buy the latest and greatest iPhone when the 3G was launched last year. We have received word from a source that later today, Apple will announce that under certain conditions, those who rushed to upgrade their first-gen device to the iPhone 3G will be allowed to pick up the new iPhone 3G S at the subsidized 2 year contract price. Considering that the subsidized price is $199 for a 16GB model and $299 for the 32GB unit, Apple is trying to make sure that those who must have the newest model are not punished.
We did say that there are some conditions. The subsidized pricing is available to those who purchased an iPhone 3G from last July through September and have had a monthly recurring charge (MRC) of at least $100 for the last six months. Nice guys might finish last, but early adopters sometimes get a break.
Apple iPhone 3G S Specifications
source: Anonymous Tipster