Apple supplier's Q2 report leads analyst to expect Face ID on all three 2018 iPhone models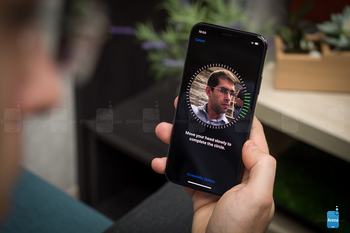 Lumentum is Apple's primary source of vertical-cavity-surface-emitting laser (VCSEL) components used in the TrueDepth Camera for 3D sensing and augmented reality. Munster told clients in a note disseminated on Wednesday, that he expects the company to ramp up VCSEL production this fall. He bases that on higher than expected revenue reported by Lumentum during the second quarter, and the company's forecast of third quarter revenue. That, he says, indicates a ramp up in production of the VCSEL arrays that are sourced to Apple, which the analyst calls a sign that all three 2018 iPhone models will sport a TrueDepth Camera and offer Face ID.
Munster mashes those who say that the
Apple iPhone X
isn't selling. He says that the numbers reported by Lumentum not only bode well for current sales of the tenth anniversary iPhone model, it also proves that Apple is still high on AR.
Considering CEO Tim Cook's previous comments about the technology
, we certainly don't need to analyze the revenue from an Apple supplier to know that the company is still committed to AR.
"We anticipate 3D sensing will only be front-facing on the new iPhones and believe Apple will be incorporating this technology in new product categories such as the iPad. Given Lumentum and other VCSEL suppliers continue to be capacity constrained, we believe Apple has once again secured the majority of all VCSELs produced in 2018, further expanding their lead in AR."-Gene Munster, analyst, Loup Ventures