Tim Cook: Augmented reality is "huge", like the iPhone
27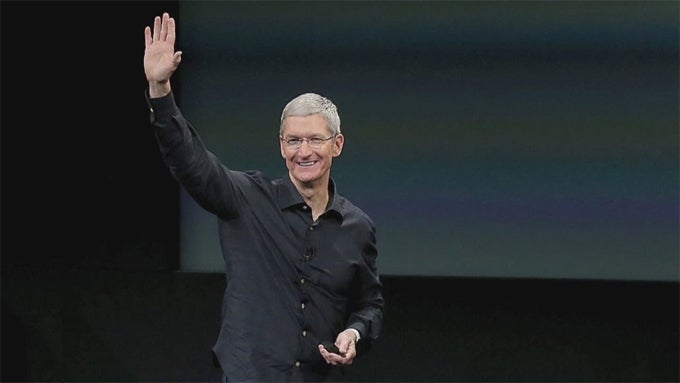 It is no secret that, for some time now, Apple has been interested in the practical applications of both VR and AR in mobile. In January of last year, CEO Tim Cook revealed his timid enthusiasm for the future of virtual reality, calling the technology
"cool and interesting."
Around the same time, rumors began circulating that Apple had assembled a new team tasked with the development of a VR headset of some sort.
Although Apple's alleged VR project currently exists in the realm of speculation only, last week, a
Gear VR-like headset popped up in the Apple Store
– the first official product of its kind to be sold by Apple. This further confirmed Apple's interest in the technology, and further incited speculations regarding the company's supposed secretive project.
In an interesting turn of events, amid all the fuss about VR, Apple CEO Tim Cook recently also expressed his excitement in working with augmented reality, calling the technology
"a big idea, like the smartphone."
In a recent interview with
The Independent
, Cook was asked about his opinion on AR and its possible future implementations in smartphones. He had this to say:
I regard it as a big idea like the smartphone. The smartphone is for everyone, we don't have to think the iPhone is about a certain demographic, or country or vertical market: it's for everyone. I think AR is that big, it's huge. I get excited because of the things that could be done that could improve a lot of lives. And be entertaining. I view AR like I view the silicon here in my iPhone, it's not a product per se, it's a core technology. But there are things to discover before that technology is good enough for the mainstream. I do think there can be a lot of things that really help people out in daily life, real-life things, that's why I get so excited about it.
Cook's stance on AR is refreshingly, and somewhat unexpectedly, very positive, but it is evident by his statement that he regards the technology as still in its infancy, which means that we may not see any wide or meaningful implementation of AR in Apple products in the near future.
Curiously, in the same interview, Cook went on to compare AR and VR, visibly favoring the former again as a technology that can bring join the virtual and real worlds together, without the user having to
"lock themselves out from the world."
I'm excited about Augmented Reality because unlike Virtual Reality which closes the world out, AR allows individuals to be present in the world but hopefully allows an improvement on what's happening presently. Most people don't want to lock themselves out from the world for a long period of time and today you can't do that because you get sick from it. With AR you can, not be engrossed in something, but have it be a part of your world, of your conversation. That has resonance.