Apple is planning on adding a rear-facing 3D-scanning camera for the 2019 iPhone models
23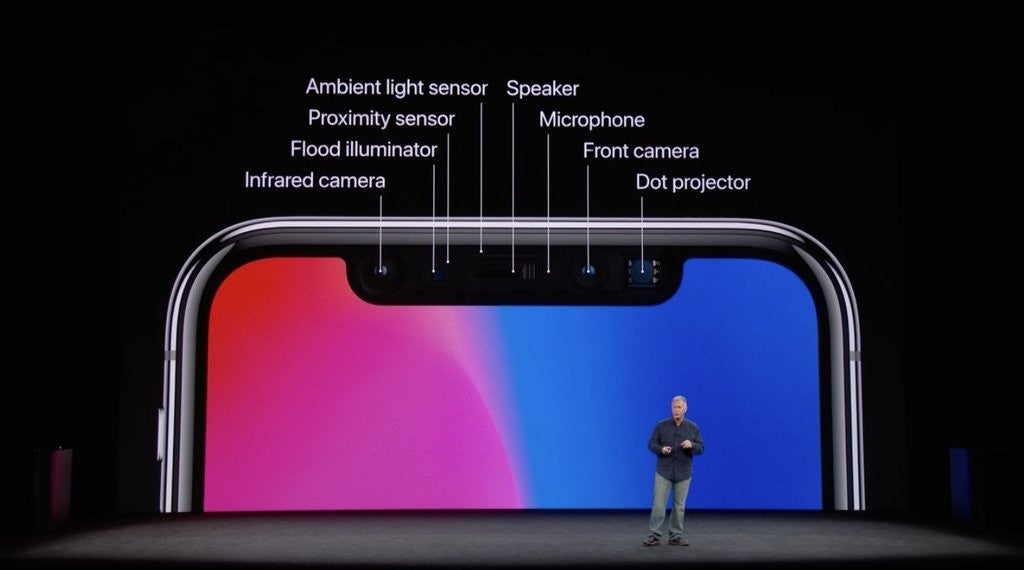 Apple introduces the TrueDepth Camera back in September
Currently, Apple offers 3D-sensing only on the front-facing TrueDepth Camera found on the
Apple iPhone X
. There is speculation that all three of Apple's 2018 releases will include the front-facing TrueDepth camera
along with next year's iPad Plus
. But a report published today indicates that by 2019, Apple has plans to offer 3D-sensing on the rear-facing iPhone camera as well. And the company is working on new technology that would be used instead of the currently employed dot projector that uses 30,000 laser dots to map a face.
The system being worked on for the rear-facing 3D-sensing system, called "time-of-flight," measures how long it takes a laser to bounce off a subject to create a 3D representation. The current TrueDepth system would apparently remain for the front-facing camera, allowing iPhone models starting in 2019 to have 3D-sensing abilities on both sides of the device. The new technology is currently being tested and won't be ready for next year's lineup.
The rear-facing 3D-sensing capabilities would allow the iPhone to run more AR applications, and using the so-called "time-of-flight" system, could be easier to mass produce than the TrueDepth Camera. The latter is used by Apple for its Face ID facial recognition system..
source:
Bloomberg