Apple starts promoting iOS 11 changes with pop-up messages for iPhone and iPad users
18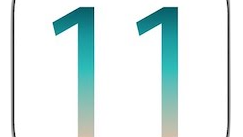 A new "Tips" pop-up found on certain iPhone and iPad models is showing users of the two iOS powered devices some of the new features to expect when iOS 11 is pushed out to compatible models. One big change with the new build of Apple's mobile OS is that it supports 64-bit devices only. That is why iPhone models older than the
Apple iPhone 5s
are excluded from receiving iOS 11. It also explains why
187,000 32-bit apps will eventually be removed from the App Store
.
The "Tips" pop up started showing up yesterday and highlighted several of the new features coming to the iPhone and iPad such as an option that will prevent you from receiving text messages, alerts and notifications while you're driving a vehicle. Other changes include a revised control center, a "live" photos effect, a new files app and more. By teasing these changes in advance, iOS users are not taken by surprise when the new features roll out along with the updated iOS 11 build.
Apple iPhone models that will receive the update to iOS 11 include:
Apple iPad units receiving iOS 11 include:
12.9-inch iPad Pro

(first-generation)\
12.9-inch iPad Pro (second-generation)

iPad (fifth-generation)

Only one Apple iPod model is receiving iOS 11:
The iOS 11 update should be disseminated via an OTA update pushed out sometime this month.
source: CNBC