Apple sends out iOS 6.0.2 to fix bugs, but some are unable to close the deal
31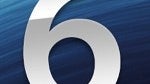 Apple is sending out
iOS 6.0.2
to update its mobile devices currently running iOS 6.0.1. The latest build of the tech giant's mobile OS will help kill some bugs dead, including a nasty little bugger that has affected Wi-Fi connectivity on the
Apple iPhone 5
, and the
Apple iPad mini
. But unlike most iOS updates, which go down as smooth as a fine wine, the iOS 6.0.2 update is being choked on like Cod liver oil. And the problem, which seems to be with Apple's servers, is taking place on a wide range of Apple devices including the Apple iPhone 5,
Apple iPhone 4S
,
4th generation Apple iPad
and the Apple iPad mini which means it is not related to one particular device.
If you're having a problem with the OTA process, you can go old-school and
plug into iTunes
to grab iOS 6.0.2. We should, for the sake of journalistic balance, tell you that not everyone is having a problem with the update via OTA. How is it going for you? Regardless if you've had a problem installing iOS 6.0.2, or it was a snap for you to update your Apple device, let us know by dropping us a comment below.
source:
TechCrunch