Apple rewards 'Shot on iPhone 6' photographers with high-quality books containing their photographs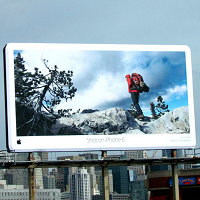 Apple's 'Shot on iPhone 6' ad campaign was created by the tech titan to show how well the 8MP rear camera of the Apple
iPhone 6
took photographs and videos. Apple posted some of these photographs on billboards with the tagline 'Shot on iPhone 6'
while videos and other photos were turned into television commercials
. Overall, 77 photographers spanning 70 cities and 40 countries were featured in the promotion.
We're not privy to the deals that Apple made with these contributors, but the tech titan did surprise them by recently sending out a set of cloth-covered coffee table books containing their photographs. One volume, called "The Photographs," shows the pictures that were used for the ads. The other, entitled "The Gallery," shows the photographs as they appeared on billboards around the world.
To make it clear that these books are high quality reading material, Apple included a pair of white cloth gloves for use while perusing the volumes. This keeps the pages clean of dirt and oils that build up on fingers.
Will Apple end up offering this in the Apple Store (both physical and online)? No doubt that there are some Apple fans who would love to own both volumes. With the holiday shopping season almost here, we wouldn't be surprised to see this available for purchase from Apple real soon.
source:
MacRumors