Apple releases statement revealing connectivity problems with the Apple Watch Series 3
37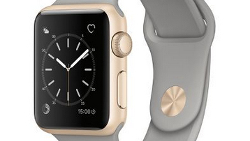 While the Apple Watch Series 3 won't be found on consumers' hands until Friday at the earliest, Apple has already released a statement referring to issues that the smartwatch is apparently having when it comes to maintaining a cellular connection. According to Apple, when the Apple Watch Series 3 tries to join unauthenticated Wi-Fi networks without connectivity, the timepiece is prevented from connecting to a cellular network. A fix is being looked at for a future software update.
According to the
Wall Street Journal
, Apple Watch models it has received that connect to AT&T and T-Mobile's cellular network have experienced dropped calls; the AT&T connected model also had problems reaching Siri. The Series 3 Apple Watch features a built-in LTE radio and an embedded eSIM card. With a cellular or Wi-Fi connection, it can make/take calls, activate Siri, send texts and connect to the internet without pairing with an iPhone, as previous variants were required to.
"We have discovered that when Apple Watch Series 3 joins unauthenticated Wi-Fi networks without connectivity, it may at times prevent the watch from using cellular. We are investigating a fix for a future software release."-Apple
Another issue, which is actually by design, limits the battery life on the Series 3 Apple Watch to just one hour of 4G LTE talk time. If the cellular connected Series 3 pairs with an iPhone, talk time triples to three hours.
source:
WSJ