Apple receives design patents for slide-to-unlock and original Apple iPhone design
46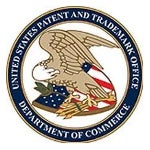 Apple received a couple of design patents on Monday. The patent titled "Display screen or portion thereof with a graphical user interface" covers the
slide-to-unlock bar
found at the bottom of the Apple iPhone lock screen. The illustration that is included with the patent shows the bar in various stages of being unlocked.
Apple accused Samsung of infringing on the slide-to-unlock patent
until Google's own 2010 patent for a similar feature was discovered. Apple even was granted a continuation of its patent, covering the open to app functions that Google had in its patent, even though Google filed its patent before its rival. Last year, Swedish company Neonode claimed that its own patent for a gesture unlock system used on a Windows CE device predated Apple's patent. There was talk that both companies were in negotiations to license the patent, but nothing new has been released on this front. Meanwghile, there is a big difference between the two patents as Neonade's patent says that the graphical elements on screen
do not move
along with the unlock gesture, while Apple's filing says that they do.
The second design patent awarded to Apple on Monday deals with the rounded corners on the original Apple iPhone. These corners have been a lightening rod for legal battle with Apple claiming that manufacturers like Samsung have copied the design; as we can see from the phones produced by the Korean tech titan since the
Samsung Galaxy S III
, Sammy has moved on which it says is just part of a natural progression and is not related to the legal issues between the company and Apple. Both rivals will meet in court next year for a sequel to last year's epic patent trial.
source:
AppleInsider