Apple offers some developers a second shot at WWDC tickets?
2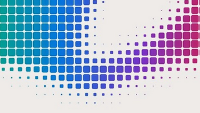 Miss out at the chance to
purchase tickets for this year's WWDC
, starting June 2nd? You might want to keep June 2nd through the 6th open on your calendar. This way, you can still attend the conference in case you are one of the developers that Apple has supposedly contacted via e-mail or phone call, to offer unclaimed ducats to the event. If Apple is offering a second chance to code jockeys to attend WWDC, it is unclear how the Cupertino based tech titan is selecting those receiving another shot at buying tickets.
There is a major caveat here. Those who receive an email from Apple are said to have just 24 hours to reply if they want to take Apple up on the invitation. And if you're wondering where these extra tickets came from, you can be rest assured that Apple isn't just printing them up. Actually, the speculation is that these are tickets that were originally reserved for those winning a lottery that gave them one week to purchase the tickets. Those tickets not paid for by 8pm EST last Monday, became up for grabs.
WWDC 2014 will once again be held in the Moscone Center. That venue will also host Google I/O less than three weeks after WWDC is over. Ironically, both Apple and
Google used a lottery this year
for the first time, to help allocate tickets.
source:
PCWorld