Apple iPhone 7 tops the list as the most purchased phone globally in the first half of 2017
30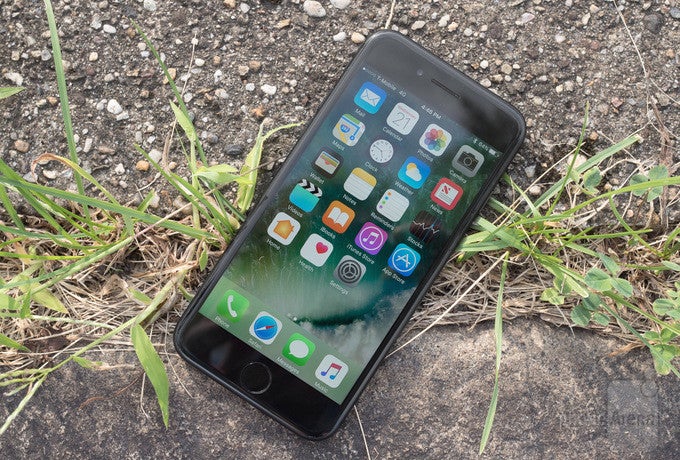 According to IHS Markit, the
Apple iPhone 7
was the best selling smartphone globally during the first half of 2017. The
Apple iPhone 7 Plus
was next followed by the Samsung Galaxy Grand Prime Plus. The latter is a low-priced entry level model sporting a 5-inch screen carrying a 540 x 960 resolution. 2015's
Apple iPhone 6s
was in fourth place with the
Samsung Galaxy S8
taking fifth place. The
Samsung Galaxy S8+
wound up in sixth place.
Even though the iPhone 7 and iPhone 7 Plus snagged the top two spots, the number of units shipped was lower compared to the shipping figures tallied by the iPhone 6s and
iPhone 6s Plus
during the first half last year. While the
iPhone 6
, iPhone 6s and iPhone 7 were the most popular phones for the first half of 2015, 2016 and 2017 respectively, market share for each phone declined from 10% to 7% and then 5% this year.
As we pointed out, the Samsung Galaxy S8+ took sixth place this year. That compares to the fourth place ranking of the
Samsung Galaxy S7 edge
for the first half of 2016. IHS said that this might have been the result of the late launch for Sammy's flagship models. The Galaxy S8 and Galaxy S8+ were released in April this year, a month later than usual. Overall, IHS Markit says that Galaxy S8/S8+ sales failed to surpass the first half total achieved last year by the
Galaxy S7
/S7 edge.
The top ten smartphones for the first half of 2017 included five Samsung handsets, four Apple devices, and one phone made by Oppo. With Chinese manufacturers selling more models outside of the country, the number of smartphones selling more than 1 million units per month increased to 22 from 17 last year. Samsung had 10 models that shipped more than 1 million units a month, while Apple had four.
source:
IHSMarkit