Apple iPhone 5S and cheaper iPhone coming with 4-inch screens, 5S delayed due to problems with new fingerprint scanning technology
60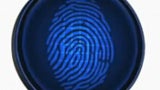 Apple may have delayed its next-generation iPhone
, allegedly the iPhone 5S, because of issues with finding the right material that would not interfere with a fingerprint sensor, one of the new features in the device, according to supplier sources in Japan and Taiwan speaking for Reuters.
Moreover, the
iPhone 5S will come along with a new affordable iPhone
made out of cheaper plastic materials and designed to appeal to buyers in places like China and India. Both the iPhone 5S and the cheaper iPhone will come with 4 inch screens, but the more affordable one won't support some features like the new fingerprint sensor for instance.
Initially, supply sources expectations were for mass production of the iPhone to kick off in June, but those dates might have slipped. Production of displays for the devices will allegedly start at low volume in May.
One of the suppliers has also revealed an interesting detail about Apple's attitude towards their products saying that within the supply industry the company is often called the
"Poison Apple."
The reason? Its high standards and expectations for a low price. That's a curious detail.
Apple stock fell down to below $400 after an explosive seven-fold increase over the four years that ended in September 2012. Since then though, Apple shares have been consistently and sharply losing value. Still, the company stock trades at levels slightly higher than when Steve Jobs passed away.
source:
Reuters
Recommended Stories