Apple iPad spearheads 124% growth in global tablet shipments during Q1
15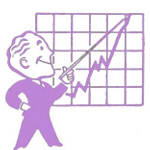 Led by 162% year-over-year growth in Apple iPad shipments for the first calendar quarter,
total tablet shipments rose 124% in the worldwide global market during Q1
. This is based on NPD's DisplaySearch quarterly figures which show that world-wide, Apple shipped 13.6 million units of the iPad in the first quarter, enough to give the device a 62.8% share of the global tablet market. Amazon's Kindle Fire gave up its second place position, replaced by Samsung. The Korean based manufacturer had a 7.5% marketshare and shipped 1.6 million units of its tablets in the period. That compares to Amazon's 4% global share and 900,000 Kindle Fire tablets that were shipped from January through March.
works out to a 2.3% marketshare for both manufacturers
. Things were a lot different in the Q4 2011 numbers produced by IDC. While Apple still led with a 54.7% marketshare, the Amazon Kindle Fire was second with a 16.8% share. Samsung was third with 5.8% of the market. Of course, IDC and NPD might use different methodologies to produce their rankings, and sales of the Kindle Fire might have dropped off sharply after the holiday season. It was
during the Xmas shopping season when the $199.99 price for the Amazon Kindle Fire led to huge sales
.
Apple's own numbers for the quarter (which is its second fiscal quarter) were a little more conservative than NPD's. The Cupertino based firm
says that it shipped 11.8 million tablets for a 151% gain year-over-year
.
The Apple iPad has
become the most important product in the company's mobile PC device lineup
. According to NPD,
4 out of every 5 mobile PC devices being shipped by Apple is an iPad
.
source:
NPD
via
AppleInsider