Apple iPad selling like hotcakes, to remain in short supply during current quarter
13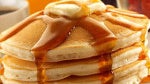 Apple's CFO
Peter Oppenheimer said during the company's fiscal second quarter conference call that

the company is selling as many Apple iPad tablets as it can make

. "
The new

iPad

is on fire, and we're selling them as fast as we can make them

," said the executive. Apple's fiscal second quarter was its first to include results from the new iPad and during the three month period the Cupertino based firm sold 11.8 million tablets

which was an increase of 151% over the prior year's figure

. Supply of the third-generation tablet is expected to remain constrained during some of the current three month period.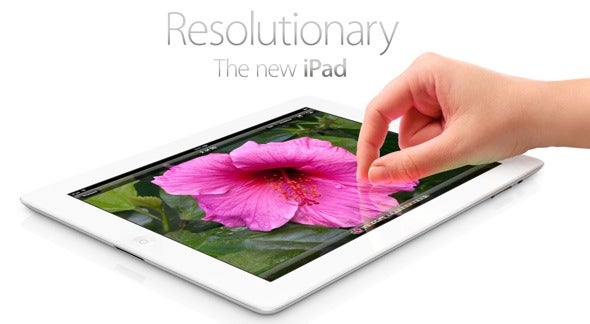 The Retina display on the new iPad

Apple's decision to offer a lower priced iPad 2 helped open up sales to the education community. For example, the San Diego School District has agreed to purchased thousands of iPad 2 tablets for its elementary school students. Additionally, the bargain hunting shopper was buying the tablet, considering it a good value. Apple CEO Tim Cook got some shots in at companies like Asus that offer tablets that can convert into laptops by docking with a QWERTY keyboard. Cook said that combining a MacBook and an iPad would be like putting together a

toaster and refrigerator

.



Apple sold 35 million units of the Apple iPhone in the quarter, surpassing expectations greatly.

Sales of the iconic smartphone tripled in China

with sales of $7.9 billion and that included the debut of the Apple iPhone 4S in the country. Due to the question about who owns the iPad trademark in China, the third-generation iPad is not yet available in the country although it can be purchased in Hong Kong.



CFO Oppenheimer predicted a

sequential slowdown for Apple during its fiscal third quarter

. Apple likes to keep expectations low so that it can more easily beat analyst's estimates. Still, the CFO said that the strong quarter just announced will make it hard for Apple to top the numbers in the current quarter. He said the reasons for Apple's outstanding fiscal second quarter came from "

fabulous iPhone 4S execution

," including in China, strong sales of the Apple iPad, the price cut of the Apple iPad 2 and a strong U.S. dollar which allowed Apple to cut prices overseas but keep margins high.

source: PCMag