Apple acquires AI firm with technology that could be ready for use now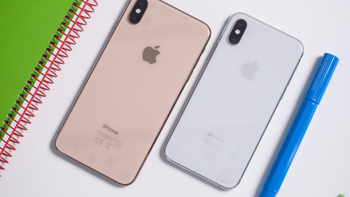 With Apple expected to announced a new video streaming service at its press event on March 25th, there have been rumors about the company making a big splash content-wise by announcing a major acquisition. While Apple has been linked to such high profile names like Disney and Netflix, such an acquisition would cost billions and billions of dollars. Apple's MO (other than the $3 billion it spent to buy Beats Audio) is to make smaller acquisitions allowing it to pick up technology that it plans to include on its devices very soon. For example,
Apple purchased AuthenTec in 2012 for $365 million
, which resulted in the debut of Touch ID on the
iPhone 5s
the next year.
Another example would be the acquisition that Apple made today.
The Information reports
that Apple has acquired a small start up in the machine learning business called Laserlike. The firm, located in Silicon Valley, had an app in the App Store that uses AI to offer a personalized "interest search engine" that searches for content about the topics that the user cares about. Notice our use of the the past tense. That is because the app has been pulled. Terms of the acquisition have not been disclosed.
We could find Laserlike's technology included in Apple's subscription news magazine service expected to be introduced on March 25th. The revised Apple News Magazine will allow users to read a certain number of newspapers and magazines for the price of $9.99 per month. Part of the service will be built around the Texture magazine app that Apple acquired last year.
According to CNBC
, code found by a developer reveals that the service will be PDF-based, allowing subscribers to access the content even when offline.