Apple asks the Supreme Court to rule in its favor regarding computation of damages awarded by a jury
85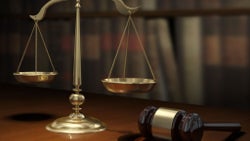 Apple filed a legal brief with the Supreme Court today, related to the legal battles the company has had with rival Samsung over the last 5 years. Apple accused Samsung of infringing on a number of patents related to the Apple iPhone,
and was awarded over $1 billion by a jury in August 2012
. Over the subsequent years, the amount of the award was whittled down to $548 million
which Samsung was ordered to pay to Apple last December
.
Of that $548 million, $399 million is related to design patents that the jury said Samsung had infringed on. Apple's brief says that Samsung has not produced enough evidence to prove that damages awarded on a design patent infringement should be based on just one component, instead of the whole product. Apple's position would allow the jury to consider the total sales produced by a device in computing the damages owed to the plaintiff, even if only one component was found to have infringed on the patent. Samsung, of course, disagrees.
In its filing, Apple says that the Supreme Court has no reason to send the case back to a lower court for further action. Last month, the Department of Justice
suggested that the Supreme Court remand the case back to District Court
to see if a new trial is warranted.
source:
Reuters