Samsung ordered to pay Apple $548M in patent case, but may get a refund
49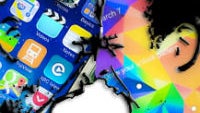 Four years after Apple filed the original patent infringement lawsuit against Samsung, the verdict is in and Samsung has been ordered to pay Apple $548 million. Of course, that doesn't mean the fight is over, because the two sides still disagree over whether or not Samsung will be able to get back any of the damages it will pay.
Samsung did confirm that it will pay Apple $548 million before December 14th (assuming it gets the bill from Apple before this weekend); but, the statement from Samsung also claims that the company "continues to reserve all rights to obtain reimbursement from Apple." We're not exactly sure what grounds Samsung might have to claim a "reimbursement" from Apple, and Apple seems a bit confused as well, because it claims Samsung has no right to get any money back.
However this works out, it should finally mean the end to an interminably long legal battle between Samsung and Apple. As we noted, Apple first filed the lawsuit in 2011, claiming that Samsung had infringed on patents for features like tap-to-zoom and multi-touch gestures. Samsung ended up losing and while Apple originally asked for $2.5 billion, that number has been brought down to the final fee of $548 million.
Recommended Stories