DOJ suggests Supreme Court remand Apple v. Samsung back to District Court
27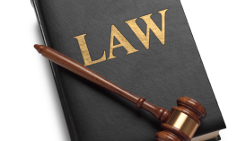 Back in May 2015, the U.S. Court of Appeals reduced the amount Samsung owed Apple for infringing on its patents to $548 million. The original jury award
called for Samsung to pay Apple $1.08 billion
.
This was reduced to $930 million by Judge Lucy Koh
before the appeals court reversed the jury's ruling against Samsung for infringing on Apple's trademarks. What was left was
a $548 million judgment against Samsung for infringing on iPhone patents, including those related to the design of the device
.
Samsung then requested that the Supreme Court look into the part of the decision related to design patents. Samsung's argument was that the amount of the award related to design patents was based on the entire sales generated by a product, even if the patent covered only one component on the device.
While the Supreme Court has agreed to look into this issue
, the DOJ said in its brief that it isn't clear whether Samsung has provided enough evidence to back up its argument. As a result, it recommends that the Supreme Court remand the case back to District Court to see if a new trial is called for.
Late last year,
Samsung paid Apple the $548 million
awarded by the appeals court with the promise that Apple would reimburse Samsung if the court changed the amount. And the beat goes on.

source: Reuters