Apple allegedly got really pissed off by Samsung's "Next Big Thing" ads campaign
44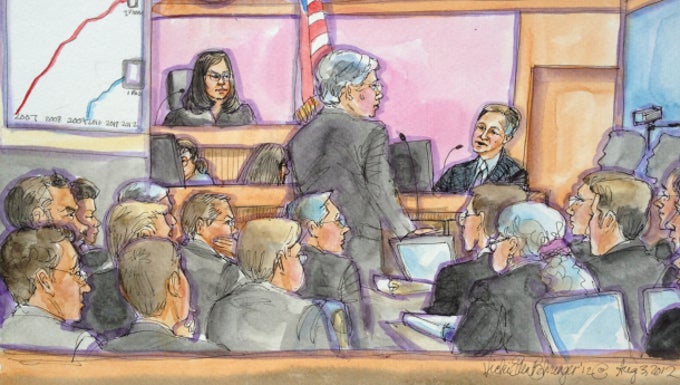 Samsung's attorney, John Quinn, today spoke before Judge Lucy Koh and the 8-person
federal jury as part of the company's opening statement
in the
second patent trial between Apple and Samsung
. One of the more interesting things that Quinn revealed was that Sammy's "Next Big Thing" ads really stirred the waters in Cupertino. In his own words, Samsung's marketing campaign
"drove Apple crazy"
. Quinn proved his words in front of the jury by bringing forward a set of documents, which
"haven't been made public before"
outside of Apple's headquarters.
Samsung's attorney stated that Phil Schiller, the head of Apple's marketing department, was rather anxious about the competition coming from Samsung at the time. Allegedly, a little after the "Next Big Thing" campaign had gained momentum, Schiller forwarded an article to his colleagues via email. The article asked one simple question:
"Has Apple lost its cool to Samsung?"
, and just below it Schiller had shortly stated that
"we have a lot of work to do to turn this around"
.
John Quinn also stated that Phil Schiller's irritation made the latter bring up the matter to Apple's CEO, Tim Cook. Schiller purportedly suggested that Tim Cook should oust Apple's marketing agency TBWA\Chiat\Day, which had been taking care of the company's advertising campaigns since the mid-80s. Quinn claimed that Apple's board went even further, as it purportedly discussed Schiller's proposition several times.
Apple is trying to lay its hands on roughly $2 billion in compensations from Samsung, as the latter purportedly infringed on five patents, owned by the Cupertino tech giant.
source:
The Verge
via
BGR