With the jury seated, opening statements due today in Apple v. Samsung 2
39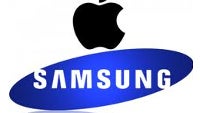 The jury for the second Apple versus Samsung patent trial has been seated, and experts say that this group seems a lot less tech oriented than the jury from the first trial. The newly seated panel includes a police officer, a retired schoolteacher, a plumber, tech company secretary, a Big Lots clerk, a Monterey County government worker and an executive for a solar panel company. In the first trial, a retired electrical engineer, Velvin Hogan,
took control of the jury and was selected as its foreman
. Hogan had received a patent and used this experience to explain technical aspects of the case to his fellow jurors.
The current jury, while not tech savvy, has at least one Samsung attorney worried that "
Samsung is starting out a little behind
." The jury pool did not seem too familiar with Samsung devices, most admitting to owning a number of Apple products.
Opening statements will start today and when both sides are done, Apple will call marketing chief Phil Schiller to the stand. Apple is seeking $40 from Samsung for each phone or tablet sold that infringes on an Apple patent. Overall, Apple is seeking $2 billion. This time around, the trial will feature recent devices including the
Samsung Galaxy S III
. Most experts believe that this could lead to a larger jury award than
the $1.05 billion that Apple won after the first trial
. That was
later reduced to $929.8 million following a ruling by Judge Lucy Koh and a retrial
. For its part, Samsung is seeking $7 million after filing cross-claims against Apple.
Some of the patents that will be at play in the new trial include the '604 universal search patent, also known as the Siri patent, and the infamous slide-to-unlock patent.
source:
SanJoseMercuryNews
via
GigaOM