Apple Watch available for in-store pickup in Australia and U.K.; U.S. stores next?
3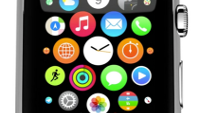 https://www.phonearena.com/Starting today, Australians eager to buy the Apple Watch can go to the online Apple Store and reserve an Apple Watch model to be picked up at a specific Apple Store at a specific time. This is the first time anywhere that Apple Watch buyers are being allowed to purchase the timepiece at an Apple Store, and take it home right away.
Still, the process still isn't totally straightforward. The buyer must enter a Australian phone number on the website to receive a special registration code via text. The buyer then has 30 minutes to select a pickup date for the Apple Watch before the code expires. Obviously, only models in stock can be picked up at the brick and mortar Apple Stores. That means that the more common Sport and stainless steel models are the timepieces that are usually available. Certain versions of the device, like the Space Black stainless steel Apple Watch, and all high-end Apple Watch Edition models, can still only be purchased online.
The online Apple Store in the U.K. also has the same option allowing Apple Watch buyers to reserve a Watch and pick it up at a physical U.K. Apple Store. This is expected to go live on Wednesday. There is some speculation that U.S. Apple Stores will start allowing buyers to pick up a reserved Apple Watch as soon as tomorrow.
Earlier this month, Apple announced that it would start offering its smartwatch at physical Apple Stores starting on June 26th, although it does seem that in some regions this is happening earlier than expected. Also on June 26th, Apple will add Italy, Mexico, Singapore, South Korea, Spain, Switzerland and Taiwan to the list of countries where the Apple Watch is available.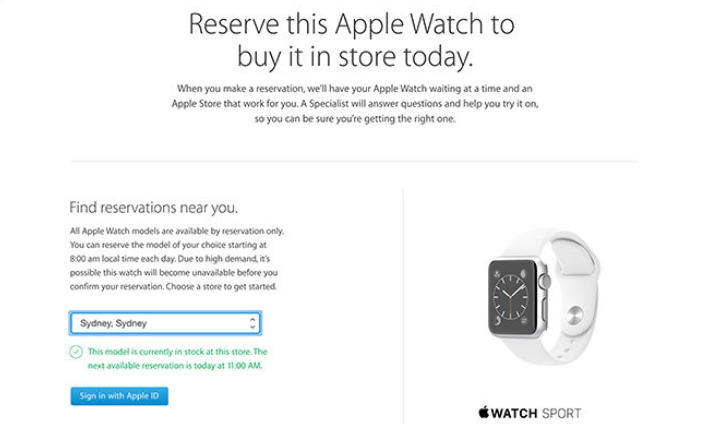 Australians can reserve an Apple Watch online and pick it up at a nearby Apple Store
source: AppleInsider