Apple Watch: all you have to know about Apple's smartwatch
38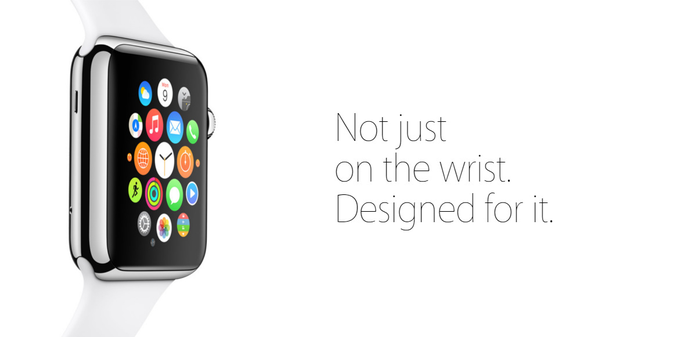 Smartwatches – they're definitely a thing now, and from the looks of it, interest in these novel timepieces is only going to rise in the foreseeable future. Need proof? Well, let's look at the facts – more than a million units of the Apple Watch have been pre-ordered so far, and sales figure are only bound to go higher now that Apple's smartwatch is available in stores. Yes, you can actually go to a major Apple outlet and check it out. Before you do that, however, you might want to take a look at our Apple Watch coverage. Here's all you need to know about Apple's timepiece.
Introduction and design
Apple has designed multiple variants of its smartwatch – the stylish Apple Watch, the sporty Watch Sport, and the luxury Watch Edition. While the latter version is the most expensive of the bunch, which is understandable with all that gold covering it, the Watch Sport is the most affordable. One can easily recognize the Watch Sport by its aluminum body and colorful strap made of fluoroelastomer. That's a rubbery-like polymer material made to withstand wear and tear. As for the regular Apple Watch, it is made of 316L stainless steel and features a leather or metal strap. The timepiece will be available in two sizes - 38 or 42 millimeters in width.
Software and features
But at the end of the day, a smartphone is defined by what can be done with it. This is where the Apple Watch shines as it is probably the most functional smartwatch yet. It is designed for brief interactions – ones lasting only a few seconds – hence the simple, gesture-controlled user interface. Stock tickers, news, current Twitter trends, and updates on sports events are only at a swipe's distance, fed by the respective apps on your iPhone. Siri, Apple Pay, and a multitude of health and activity tracking features come integrated. Incoming calls can be answered straight from the watch or answered with a text/voice message. Hundreds of third-party apps Uber, Shazam, WeChat, Twitter, Facebook, and Instagram will be available from the get-go.
Price and release date
Understandably, the Apple Watch won't come cheap, as is the case with most other Apple products. The most affordable Apple Watch Sport will set you back $350 for the 38-millimeter model or $400 for the 42-millimeter variant. You'll have to pay extra for a premium Apple Watch model as their casing and straps are made of more premium materials. Strap prices vary between $49 and $449, depending on their build materials and design. As for the Watch Edition series, these will cost you a 5-digit figure, with the most expensive one costing $17,000. Yikes! The Apple Watch is now available online and in several of Apple's major retail stores.