Apple Watch is water-protected, not fully water-proof: wash your hands wearing it, but don't submerge it in water
14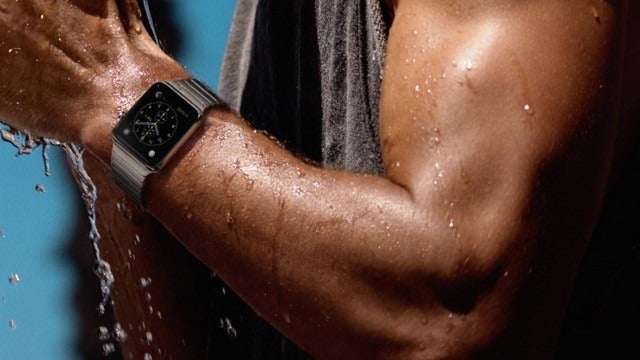 The missing pieces of the Apple Watch puzzle have been uncovered, and now we know everything we wondered about starting with its price and finishing with the battery life. There is, however, one important detail that we have not touched upon: the water-protection capabilities of the timepiece.
Apple CEO Tim Cook has said that he's taking a shower while wearing the Watch, so we know there is some level of protection from the elements. Looking closer at the tiny font on Apple's official Watch page, we can also see an official rating: IPX7. The X means that the watch does not carry protection from dust, while the 7 digit indicates that the Watch is certified to withstand immersion in up to 3 feet deep water for as long as 30 minutes.
Nonetheless, Apple makes it clear that the Watch is not waterproof, and suggests you to use it during exercise, rain, and while washing your hands, but does NOT recommend actually submerging it under water.
Here is the official breakdown of the Apple Watch's water-protection capabilities:
*Apple Watch is splash and water resistant but not waterproof. You can, for example, wear and use Apple Watch during exercise, in the rain, and while washing your hands, but submerging Apple Watch is not recommended. Apple Watch has a water resistance rating of IPX7 under IEC standard 60529. The leather bands are not water resistant.