Apple Watch apps and features demoed at Apple event
11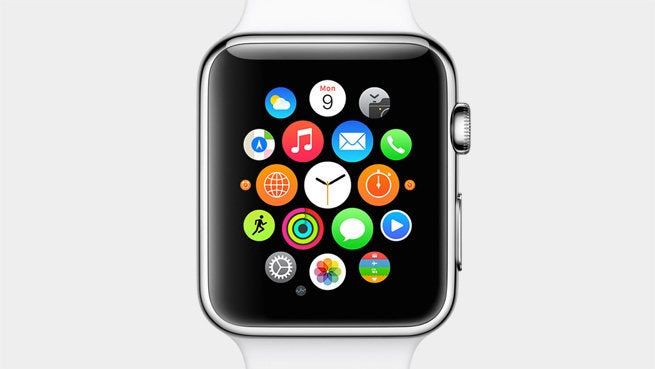 The Apple Watch – it is here, and you probably want one, even if you aren't willing to admit it. It is Apple's smartwatch offering and it is one worth being excited about. It is light, beautifully designed, and tightly integrated with the Apple ecosystem. But what can you do with one, anyway? The answer to this question was delivered during Apple's press event at the Yerba Buena Center for the Arts, where some of the apps and features of the Apple Watch were demonstrated on stage. And yes, the gadget does way more than counting your steps and telling you what time it is.
The Apple Watch is designed for brief interactions – ones lasting only a few seconds – hence the simple, gesture-controlled user interface. Stock tickers, news, current Twitter trends, and updates on sports events are only at a swipe's distance, fed by the respective apps on your iPhone. Using Apple Pay, one can make payments in participating retail stores, and with the help of Passbook, they can cross security at airports as the needed barcode is shown right on the watch's display. Third-party apps like Uber, Shazam, WeChat, Twitter, Facebook, Instagram and hundreds more will be available on the Apple Watch from the get-go.
But touch is not the only method of interacting with the Apple Watch. Siri is fully integrated into the device, allowing you to send commands using your voice. She is triggered with a simple press of the Watch's crown. Speaking of voice, making and answering phone calls from the wearable is possible. In fact, you don't need to be in range of your iPhone's Bluetooth radio as the two can communicate over Wi-Fi as well. When the time isn't right for a one-on-one voice conversation, you may speak out a text message or send a voice message instead. Or send a lovely sticker. Or draw a pretty picture on the Watch's screen and send it to the Watch of a special someone.
At the same time, the Apple Watch doubles as a fitness device, monitoring your activity and measuring your pulse as you exercise. And if it detects that you have been sitting at your desk for longer than you should, it will remind you to take a 1-minute walk to get those juices inside you running again. To turn off the Apple Watch, you just cover its screen with your palm, and to charge it, you place it in its magnetic charging cradle.
The Apple Watch starts at $350 and will go up for pre-orders on April 10. Who's excited about it?