The Apple Watch Sport straps are all made of fluoroelastomer - here is what this means
13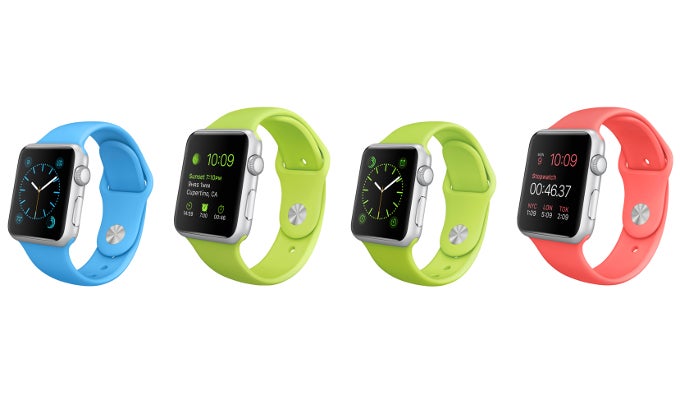 So, Apple has just announced the
prices
and
release dates
for its first-ever wearable, which will come in three different variants. Cupertinians also used the occasion to remind us of all the features, functions, and appearance options of the fruity timepiece. Now, since many of the Watch's functions are strictly catered to the sporty types out there, it only makes sense that the "sport" band is not only available for the "Sport" variant of the wearable, but can also be obtained with any of the other two higher tiers – the Watch and Watch – Edition.
Whether you intend to buy the lowest tier Watch Sport, or you intend to get the "Sport" band with one of the other models, you are probably curious what this mysterious material, called "fluoroelastomer", is. It kind of looks like rubber, you'd be correct there, but it's much tougher than your average elastic strap.
Fluoroelastomer comes from the two words "fluorinated" and "elastomer". The former refers to a chemical process, which either treats or binds a certain material with fluorine, while the latter simply describes elastic polymers (rubber-like material). Fluoroelastomers are famous for their durability and outstanding resistance to heat, oils, solvents, fuels, and ozone – they are often used for fuel-distribution systems or for high-quality lab gloves. It is not a material that will stretch out easily, get damaged by extreme heats, or get deformed by being excessively sweat on. It is also much less prone to induce any allergic reactions than, for example, latex.
Of course, for all its properties, fluoroelastomer is a pretty expensive material, classified as a special purpose polymer, only applied where high chemical protection is required.
In other words – it is tough!