Apple Watch band prices: from $49 to $449
45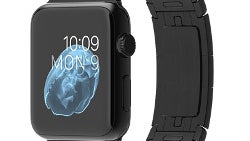 Apple Watch pre-orders kick off today, and now that we know all the fine details to make up our minds whether to buy it or not, it's time to look at the prices of the watch and another quintessential part of the wrist experience: the bands.
We already know that the Apple Watch comes in three models: a Sports model starting at $350, a regular stainless steel edition with a starting price of $550, and the premium Edition made of 18-karat gold and starting at $10,000 (and going up to $17,000). You also have the option of six different types of bands.
sport bands with a pin (offered in different colors)
two buckle-style bands (Classic, Modern)
two loop-style bands (Milanese loop, Leather loop)
link bracelet with butterfly closure
First, let's keep in mind that all bands are interchangeable (if they are the same size, meaning that a 38mm band will not fit a 42mm watch body, but all 38mm bands are interchangeable), and you can purchase new ones for different occasions.
What about the prices of the bands, though? We have listed them right below:
38mm/42mm Sport Band: $49
38mm/42mm Classic Buckle: $149
38mm/42mm Milanese Loop: $149
42mm Leather Loop: $149
38mm/42mm Modern Buckle: $249
38mm/42mm Link Bracelet: $449