Apple Watch 2 not coming this March?
62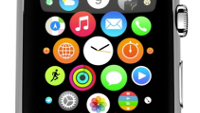 While there has been speculation that Apple will roll out the second generation Apple Watch in March, the supply chain doesn't seem to be busy enough to suggest that a new Apple timepiece is on the way. A report published on Friday cited Creative Strategies analyst Ben Bajarin, who said that if the second-generation Apple Watch was ready to be launched in March, he would have seen suppliers receiving big orders toward the end of last year. Besides the lack of activity in the supply chain, developers are said to also be uncharacteristically quiet.
This report conflicts with one we passed along last week that said
the Apple Watch 2 would soon be undergoing production trials by contract manufacturer Quanta
. The latter's chairman had said last year that the device would be coming to market during the the second quarter of 2016.
There is talk that Apple could be planing on releasing a revised version of the current Apple Watch that would include a Face Time camera. This would not be considered the second-generation Apple Watch, and could be announced at a press event that Apple is reportedly going to hold in March. Besides the Watch, we could see Apple unveil the long-rumored 4-inch iPhone
that might be called the Apple iPhone 5e
.
Jupiter Research recently announced that
8.8 million Apple Watch units were shipped last year
, good enough to account for 51.5% of all smartwatches shipped in 2015.
No images
source:
TechCrunch