Research firm says that 8.8 million Apple Watch units were shipped in 2015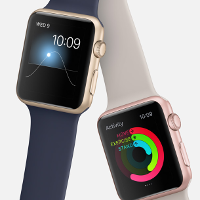 8.8 million units of the
Apple Watch
were shipped in 2015, according to an estimate from Jupiter Research. That accounted for 51.5% of all smartwatches delivered last year. Overall smartwatch shipments hit 17.1 million units, and 10% of those shipments were for intelligent timepieces powered by Android Wear.
The Apple Watch launched last April and there is talk that a second-generation model will be a stand-alone wearable that will not have to be paired to an iPhone. That means that the next Apple Watch could include a modem, and support 4G LTE connectivity. Apple could unveil its second-generation timepiece in March.
According to Jupiter Research, demand for the Apple Watch overwhelmed demand for Android Wear watches because of a wide discrepancy in the number of apps available for each platform. Last May, one month after the Apple Watch was released, there were 10,000 apps offered for the device. At that time, there were 4000 apps available for Android Wear powered watches.
Apple Watch Review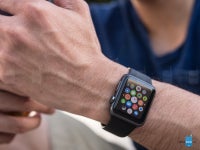 via
AppleInsider