In the states, the Samsung Galaxy S9 and S9+ are receiving their security updates quarterly
9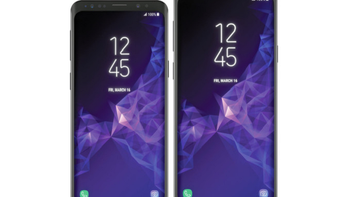 What is going on in the U.S. with the Android security updates for the
Samsung Galaxy S9
and
Samsung Galaxy S9+
? While Sammy's 2018 flagships received an update on their release date back in March, that only brought the Android security patch up to February; amazingly, the AT&T version of the phones remain at that level. And while the T-Mobile
Galaxy S9
and
Galaxy S9+
each started to receive a security update in the middle of April, both were halted the next day and were never resumed.
Meanwhile, over at Verizon and Sprint, a new software update (G960USQU2ARE6 for the Galaxy S9, and G965USQU2ARE6 for the Galaxy S9+) has just been pushed out, and contains the May security patch. And while Samsung's website does mention that the two new flagships are among those able to receive monthly security updates, the footnote on the page points out that "some carriers may only support quarterly updates for all applicable current models listed above."
In light of the progression in the Android security updates for the Sprint and Verizon Galaxy S9 and Galaxy S9+ from February to May (which came in updates received in March and June), it seems clear that some U.S. carriers are relying on a quarterly schedule to push out the security updates. Since AT&T has never updated the phones since their launch date, and T-Mobile never completed the update it suspended on the pair, we can only go by the two CDMA carriers to draw this conclusion.
One thing is for sure. The U.S. versions of the biggest selling Android phones are not receiving the platform's security update each month like Samsung says they could be. Meanwhile, last year's flagship models, the
Samsung Galaxy S8
and
Galaxy S8+
, are currently receiving monthly security updates in the states from the same carriers.